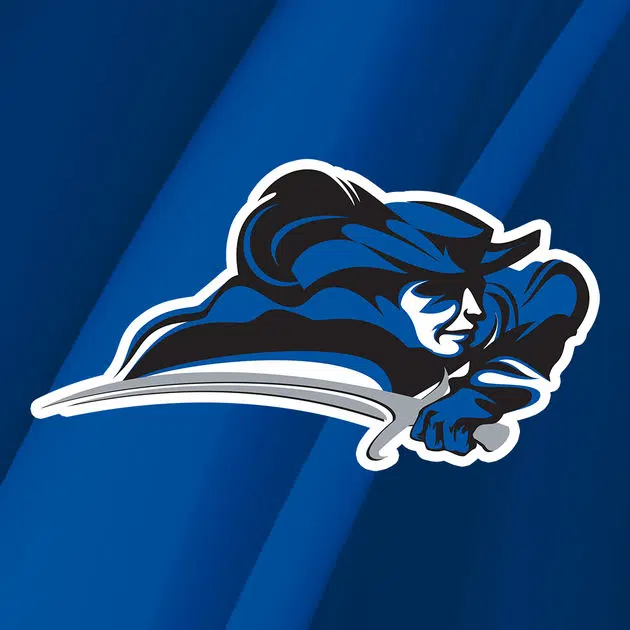 COLUMBIA, Ky. – The Lindsey Wilson women's basketball team defeated Fisk 91-58 on Monday night at Biggers Sports Center.
Five Blue Raiders scored double-digit points while three had double-digit rebounds. Kayla Styles posted a game-high 20 points, adding 10 rebounds for her 11th double-double of the season. Reagan Turner and Teanna Curry both finished with 17 points while Devin Cheatum had 13 points and Jynea Harris had a season-high 10. Molly Stone grabbed a career-high 13 rebounds to lead the team while Gerda Paulauskaite had 10 boards.
Lindsey Wilson (16-3) scored the first 10 points of the game, part a tremendous first quarter that saw the Blue Raiders build a 33-11 lead. LWC used high defensive pressure to force Fisk (3-11) turnovers, scoring seven points off turnovers and 16 total points in the paint.
The second quarter was a different story as the Blue Raiders struggled mightily from the floor, hitting just 1-of-13 attempts as their shooting percentage dropped from 43.5 in the first quarter down to 30.6 percent for the half. It helped Fisk slightly trim the deficit, the Bulldogs hitting 6-of-16 shots and outscoring the Blue Raiders 16-9 in the quarter, but LWC still took a 42-27 lead into the break.
Both Styles and Curry were into double-digit points at halftime, Styles with 13 and Curry with 11.
The third quarter started just like the opening quarter with the Blue Raiders scoring the first 10 points to build a 52-27 lead. Styles jumpstarted the run with a three pointer, part of a 14-2 effort that saw the lead swell to 56-29 with 4:38 to go in the frame. The run was aided by the Bulldogs missing their first six attempts from the floor after halftime. LWC eventually outscored Fisk 26-16 for the quarter as the Blue Raiders took a 68-43 lead into the fourth.
Lindsey Wilson kept the pressure up in the final frame, outscoring the Bulldogs 23-15 en route to the 91-58 victory.
Lashae Brown led Fisk with 17 points in the loss.
The Blue Raiders are back in action on Thursday night as they host No. 3 Campbellsville (Ky.) at 6 p.m. CT.