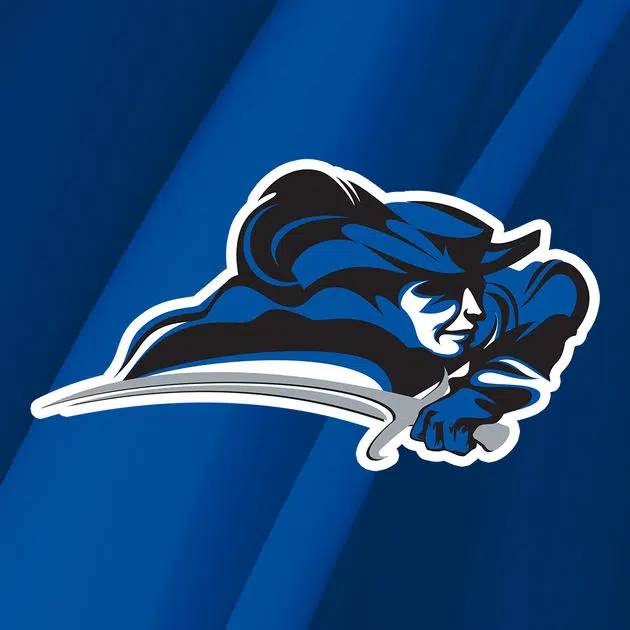 INDIANAPOLIS, Ind. – The Lindsey Wilson men and women's indoor track & field teams competed at the Indiana University Relays and the University of Indianapolis Tom Hathaway Distance Classic over the weekend.
At the Tom Hathaway Distance Classic, the women's 4×800 meter relay team turned in a runner-up finish in the event. Kaylin Anderson, Dezare Jackson, Abbie Chandler and Taylor Jones combined to run an 11:05.08, just over five seconds behind the winning time. Jackson, Jones and Chandler also each ran in the 800 meters. Jackson had the best finish of the day in 10th with a time of 2:43.33, followed shortly by Jones in 12th at 2:45.20. Chandler took 19th with a time of 2:52.78.
On the men's side, the distance medley relay team of Trajon Hall, Marcus Terrell, Caleb Watson and Zachary Williams took 11th place with a time of 11:50.59. Levi Owens also competed on the day, capturing 14th place in the 3,000 meter run with a time of 9:23.18.
A pair of Blue Raiders competed at the Indiana University Relays on Friday.
Safia Bright ran in the 60 meter dash event, taking sixth place out of 21 competitors and achieving a national A standard with her time of 7.64 seconds. She qualified for the finals but did not compete on Saturday. Kevin Hallmon finished in eighth place out of 27 runners in the men's 60 meter dash prelims with a time of 6.95 seconds, missing a national B standard by just .02 seconds.
Lindsey Wilson returns to action on Feb. 3 for the Anderson University Indoor Invitational in Anderson, Indiana.