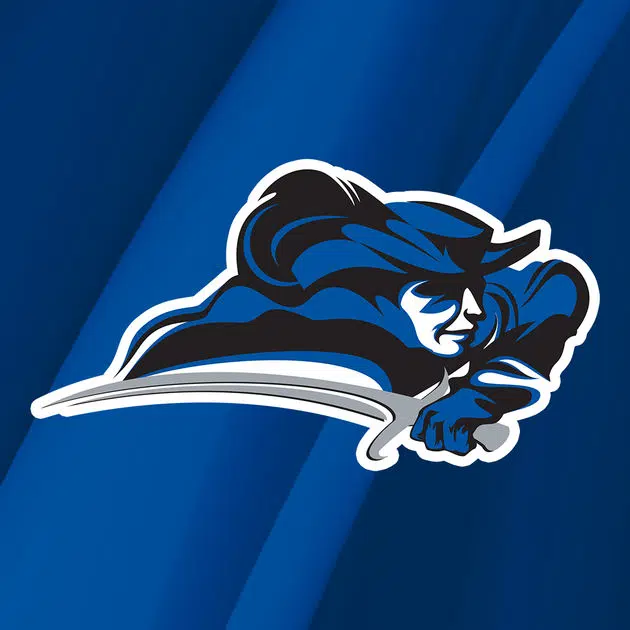 The Lindsey Wilson wrestling team remains unbeaten in the Mid-South Conference after picking up a 31-8 victory over Southeastern (Fla.) on Friday night at Biggers Sports Center.
 The Blue Raiders (5-2, 3-0 MSC) won eight of the 10 matches in a convincing victory over the Fire (9-6, 3-3 MSC).
 Chad Lampe (ranked No. 15 at 125 pounds) fell in the Blue Raiders' opening match via a 17-0 technical fall to Olson Delsica (No. 5 at 125) in 3:48. Brady Moser (No. 11 at 133) turned in LWC's first victory, the first of four-straight, on a 6-2 decision over Ethan Owen (No. 8 at 133).
 Lucas McCain gave Lindsey Wilson a 6-5 lead after a 10-4 decision over the Fire's Marcus Macias at the 141-pound class, a late four-point near fall helping to seal the victory. Cam Tessari (No. 1 at 157) posted a 10-0 major decision shutout over Kyle Kirkham.
 Bryce Hoffman then added a 6-3 decision at 157 pounds over Ryan Strickland to give the Blue Raiders a 13-5 lead halfway through the contest.
 Southeastern cut into the Lindsey Wilson lead after Dorian Coleman (No. 4 at 165) lost on a 7-6 decision against Mathew Cates after suffering a takedown in the waning seconds of the third period.
 Lindsey Wilson then went on to win the final four matches of the night. Southeastern forfeited at the 174-pound class to give LWC a 19-8 lead.
 Colton Gonzalez (No. 6 at 174) wrestled up to the 184-pound class where he defeated Jason Davis (No. 17 at 184) via an 8-3 decision. Corey Hinkle recorded the Blue Raiders only pin of the match over Chris Williams (No. 13 at 184) as he stuck him to the mat in the waning seconds of the opening period.
 Lindsey Wilson held a 28-8 lead going into the final weight class.
 Brandon Reed (No. 9 at 285) recorded the Blue Raiders' final victory of the night with a hard-fought 8-5 decision over Ben Cruz to complete the 31-8 win.
 Prior to taking on Southeastern, the Blue Raiders fell in an exhibition match to NJCAA No. 3-ranked Ellsworth (Iowa) by a final score of 25-15. During the match, three Lindsey Wilson wrestlers picked up wins.
 Mark Taijeron won LWC's first match when he recorded a pin at 149 pounds. Lindsey Wilson then picked up another victory at 165 with a Panthers forfeit, as Lindsey Wilson found themselves trailing 13-12. Gonzalez won the Blue Raiders' final match at 174 pounds with a 7-6 decision.
 Lindsey Wilson is back in action for the Cumberland Open on Saturday and return to dual competition on Monday when they travel to Cumberland, Tennessee to take on the Phoenix.