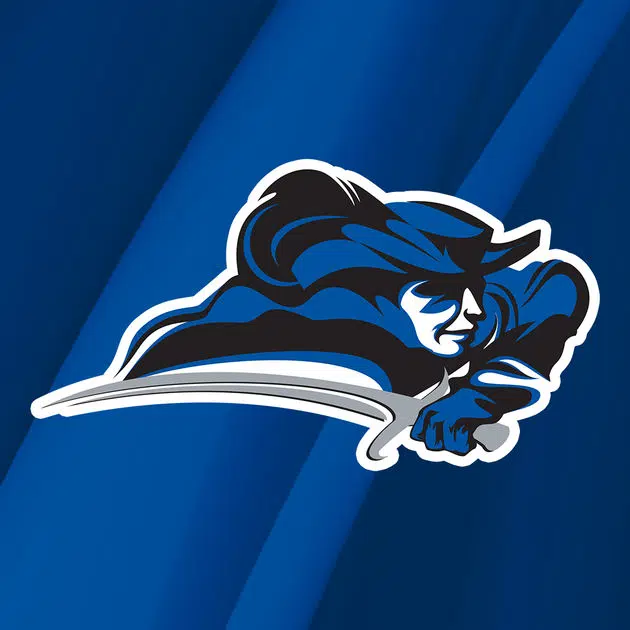 LEBANON, Tenn. – The Lindsey Wilson wrestling team defeated Cumberland (Tenn.) by a final score of 27-12 in a Mid-South Conference dual on Monday night at the Dallas-Floyd Recreation Center.
The ninth-ranked Blue Raiders (6-2, 4-0 MSC) won six of the 10 matches on the night with five coming via bonus point victories over the Phoenix (2-7, 0-3 MSC).
After a forfeit at the 125-pound bout gave LWC a 6-0 lead, Brady Moser (ranked No. 11 at 133 pounds) was in complete control in his victory over Josh Parrett, not conceding a single point in the 8-0 major decision.
Cumberland got on the scoreboard after sixth-ranked Austin Meyn worked a 10-3 decision over Lucas McCain at 141 pounds to make it 10-3. Cam Tessari, the top-ranked wrestler at 157 pounds, posted a 16-0 tech fall in 5:18 over Evan Cole to make it a 15-3 LWC lead. Tessari led just 2-0 after the opening period, but a pair of four-point near falls in the second helped him secure the tech fall early in the third.
Bryce Hoffman battled from behind the majority of the match in his matchup with 14th-ranked Shota Sisco. Hoffman was able to tie things late in third at 5-5, but a Sisco escape and takedown with 10 seconds to go sealed the 8-5 win for the Phoenix at 157 pounds. Diorian Coleman (No. 4 at 165) added a major decision over Matthew Sells 16-4. Coleman led 4-1 after the first and 7-1 after the second before racking up the takedowns for the major.
Colton Gonzalez (No. 6 at 174) pushed the lead to 22-6 after his 12-5 decision over Zach Diviney. Cumberland then won back-to-back matches in tight decisions at 184 and 197. Kohl Dodd trailed 3-1 after two periods at 184 to Josh Olivieri and after tying things late at 5-5, Dodd was unable to secure a takedown for the win. Corey Hinkle nearly pulled off the upset over eighth-ranked DeAndre Jones, but Hinkle as well was unable to secure a takedown late as he fell 3-2.
In the lone ranked matchup of the night, Brandon Reed (No. 9 at heavyweight) used a throw early in the first period to gain position on 15th-ranked Jon Floyd, eventually sticking Floyd to the mat for the pin in 1:16. LWC was hit with an unsportsmanlike penalty after the match to bring the final to 27-12.
Lindsey Wilson is back in action on Thursday as the Blue Raiders host Campbellsville (Ky.) on Senior Night.