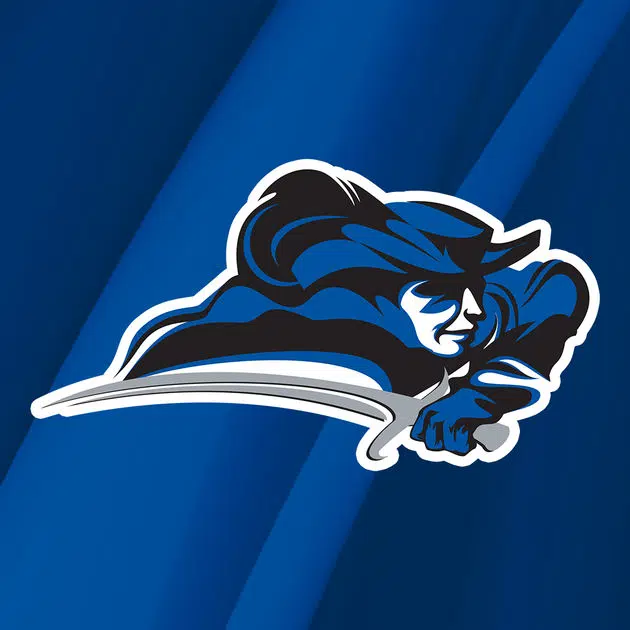 LEBANON, Tenn. — No. 5-ranked Lindsey Wilson men's basketball suffered its worst loss of the season on Thursday, falling to Cumberland (Tenn.) 100-65 at the Dallas Floyd Gymnasium.
The Phoenix (9-13, 2-6 in the Mid-South Conference) used a combination of stellar shooting and a frigid shooting night from Lindsey Wilson to earn a season split with the Blue Raiders.
Cumberland shot 57.4 percent (35-61) from the field, including 60 percent (9-of-15) from beyond the 3-point arc to snap its five-game losing streak. The Phoenix entered the game shooting 43.2 percent from the field as a team, including a conference-low 33 percent from beyond the 3-point line.
Lindsey Wilson (20-3, 5-3) failed to match Cumberland's offensive punch, shooting just 36.2 percent (21-of-58) from the floor — well below its season average of 50.2 percent.
Tied at 15-15 with just under 12 minutes left in the first half, Cumberland scored 11 of the next 13 points and never trailed the rest of the game. The Phoenix extended their lead to as many as 17 in the half before taking a 47-31 lead at the half.
Lindsey Wilson cut the deficit to 13 points early in the second half only to have Cumberland catch fire and extend the lead to 21 points (65-44) at the first media timeout of the second half.
The Phoenix ultimately led by as many as 40 points — the largest deficit of the season for the Blue Raiders — before winning by 35 points.
Cumberland took advantage of the Lindsey Wilson's 14 turnovers in the game. The Phoenix scored 25 points off the Blue Raider miscues. Cumberland also had an advantage on the depleted Lindsey Wilson bench. The Phoenix reserves produced 39 points compared to just four from Lindsey Wilson.
Bryan Wallace led four Blue Raiders in double figures with 19 points. Charles Sutton added 15 while Kel Stotts and Jordan Hamlette each added 10. Cumberland's Diondrey Holt Jr. finished with a team-high 18 points as five Phoenix players tallied double digits.
Lindsey Wilson returns to action at 7 p.m. CT on Thursday, Feb. 8, as the Blue Raiders travel to No. 6 Pikeville (Ky.) in the second game of a MSC doubleheader.