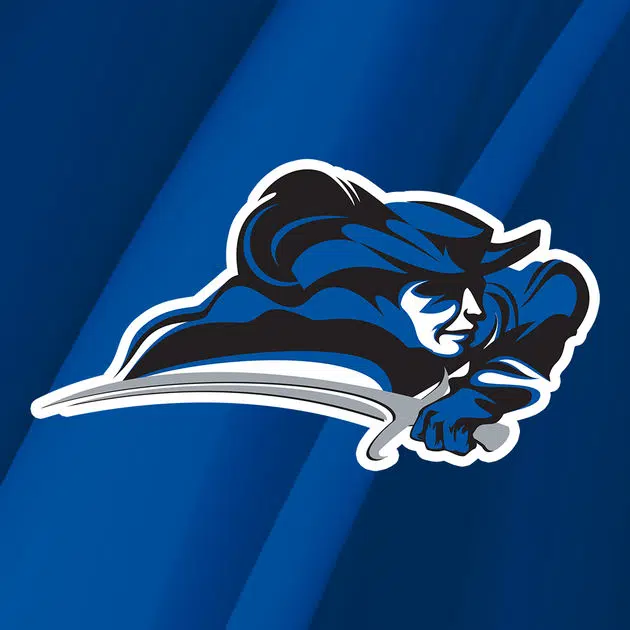 KINGSPORT, Tenn. – The Lindsey Wilson women's swim team finished fourth in the Mid-South Conference Swimming Championship at the Kingsport Aquatic Center.
Following the conclusion of the Championships, head coach Alicia Kemnitz was named MSC Women's Swimming Coach of the Year.
The Blue Raiders totaled 329 points over the three-day event. Cumberlands (Ky.) won the team title with 506 points. Lindenwood-Belleville (Ill.) was second with 362 points and Loyola (La.) was third with 333 points.
Lindsey Wilson won four of the five relay events at the championships.
The 400 freestyle relay team of Laura Stephenson, Bailey Seitz, Jessica Macdonald and Alexis Kessler earned First Team All-Conference honors . The quartet touched the wall in three minutes and 32.01 seconds setting the meet record and earn 32 team points. Stephenson, Seitz, Macdonald and Kessler won three relays over the three-day event.
Emily Wood earned First Team All-MSC honors in the 1,650-yard freestyle. Wood touched the wall in 18 minutes and 23.95 seconds to secure a national A standard and earn 16 points. Kessler earned First Team All-MSC honors in the 100-yard freestyle. Kessler set the meet record touching the wall in 51.12 earning an A standard and 16 team points. Macdonald finished runner-up in the event for Second Team All-Conference honors finishing with a time of 51.77 for a national A cut and 13 points.
Emma Phillips earned an A standard in the 1,650 free with a time of 19:00.36. Caitlin Freeney earned a B cut in the 200 breaststroke with a time of 2:39.62. Sarah Hahn earned a B cut in the 200 backstroke finishing in 2:17.55.
The Blue Raiders are back in action for the NAIA National Championships Feb. 28- March 3 in Columbus, Georgia.