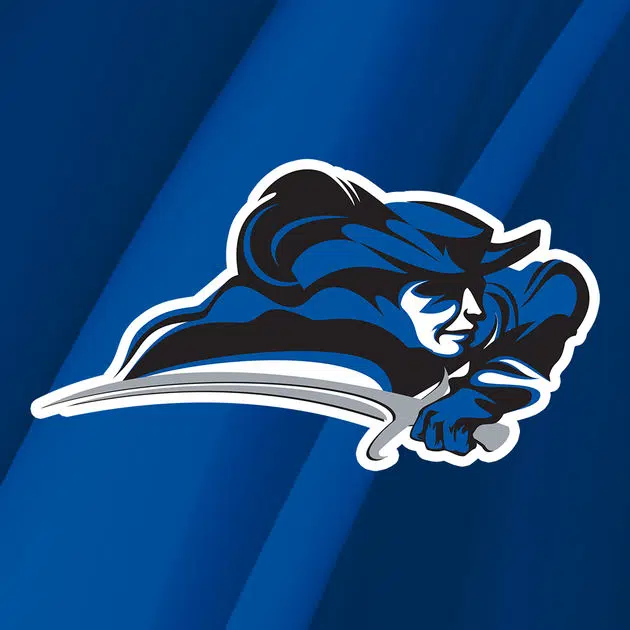 COLUMBIA, Ky. – The Lindsey Wilson women's basketball team defeated Life (Ga.) 79-68 on Monday night at Biggers Sports Center.
Kayla Styles finished with a game-high 33 points and 15 rebounds for her 13th double-double of the season, also recording five assists, three blocks and three steals. She is now tied atop the program's career blocks list with 102. Reagan Turner added 15 points, six rebounds, four assists and three steals. Devin Cheatum also finished in double figures with 11.
Gerda Paulauskaite was a force in the defensive paint, matching her own single game program record with seven blocks. She also set a single season program record for blocks as she now has 67 on the year. As a team, the Blue Raiders set a single-game record with 11 total team blocks.
The two teams played to a 17-17 tie after the first 10 minutes of play. Lindsey Wilson (19-4, 6-2 Mid-South Conference) trailed early 5-4, but an 11-2 run saw them pull ahead 15-7 after a Cheatum 3-pointer at the 3:00 mark. But Life (9-13, 1-7 MSC) responded with a 17-4 run that began at the 2:34 mark of the first and lasted until the 7:49 mark of the second quarter to take a 24-19 lead.
Lindsey Wilson slowly chipped away at the lead and eventually pulled back ahead 27-26 after another Cheatum 3-pointer. Life retook the lead a short time later, but LWC snatched it right back after a Styles 3-pointer made it 30-29, Lindsey Wilson eventually taking a 33-31 lead into halftime.
Lindsey Wilson came out of the locker room with more focus, starting the second half on a 20-6 run to take a 53-37 lead with 2:42 to go in the quarter. But the Running Eagles had a run of their own ready, outscoring LWC 17-6 to cut it to a five-point game at 59-54 with 9:22 to play.
The Blue Raiders slowly increased the lead back to double digits at 66-56 at the 4:58 mark after a Styles basket. From there the lead fluctuated between six points and 10 up until the final minute when LWC extended it to 13, eventually winning by 11.
The Blue Raiders return to action on Thursday as they travel to Pikeville (Ky.).