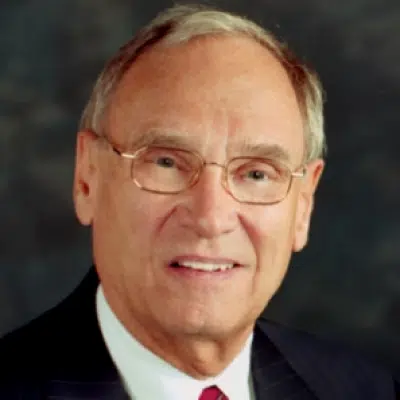 By TOM LATEK, Kentucky Today
A group of Kentucky business leaders, including banker Terry Forcht, have sent a joint letter to lawmakers calling for structural reforms to the state's pension system.
"There has been no shortage of illustrations demonstrating the severity of Kentucky's pension
Crisis," the business leaders wrote. "By many metrics, the state's pension system is the worst funded in the nation. It has never been more evident that we need reform now."
Jordan Harris, executive director of the Kentucky-based public policy think tank Pegasus Institute and one of the signatories, said the voice of reason is being drowned out by employee groups who want to keep the status quo.
"In recent months, as an increased focus has been placed on the needed reforms to the system, a popular myth has emerged from those hoping to preserve the status quo," the business leaders wrote. "The myth, which offers that simply adding more funding to the existing system is the only thing required to fix it, willfully ignores the inherent structure problems at the heart of the crisis."
They contend that the existing system forces Kentucky taxpayers and businesses to shoulder the entire burden of risk for the troubled retirement systems.
"Pension reform that fails to change the structure of the pension system is a disservice to the people of Kentucky," the letter says. "Fully funding the system is essential, and no reform is sufficient without it. Full funding and realistic assumptions alone will not solve the problem though."
The business leaders said pension reform must protect taxpayers, and that can only be done by embracing the same reforms that were adopted by the private sector decades ago, moving all future employees from a defined benefits system to a defined contribution system.
"Misinformation and a false narrative have dominated this conversation for too long," they wrote. "The interest of Kentucky taxpayers and the future of the Commonwealth must take center stage. We the undersigned urge members of the legislature, in both chambers, to adopt bold pension reform that solves this crisis once and for all."
(Story Credit: Saturday, February 10, 2018 edition of Kentucky Today)