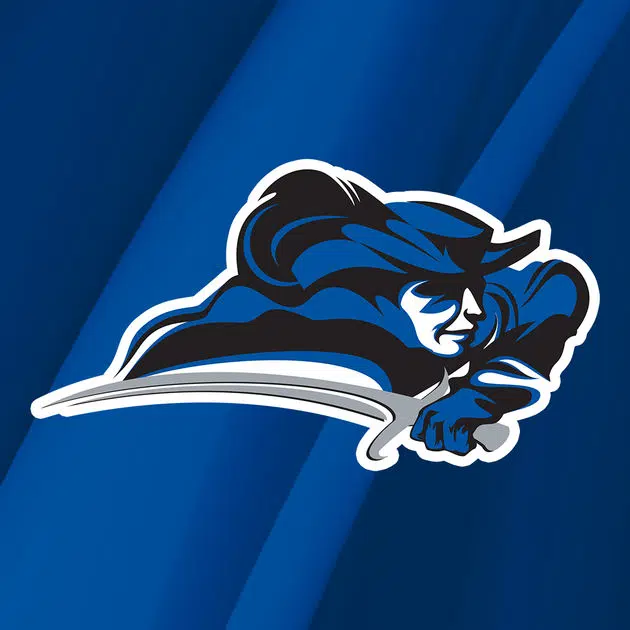 PIKEVILLE, Ky. – Kayla Styles is the Mid-South Conference Women's Basketball Player of the Year, Reagan Turner is the Freshman of the Year and Gerda Paulauskaite is the Defensive Player of the Year, officials announced at the conference's annual banquet on Wednesday night.
It marks the second-straight season Styles has been named MSC Player of the Year and becomes the first Blue Raider in program history to do so. The senior forward leads the NAIA with 23.0 points per game and ranks second in the MSC and eighth in the NAIA with 10.9 rebounds per contest. She has recorded 18 double-doubles this year, which leads the conference and ranks fifth in the NAIA. Styles has scored 30 or more points in six games this season, including a program-record 45 in a win over Georgetown (Ky.) on Senior Night. Her 8.0 defensive rebounds per game leads the conference and ranks fourth nationally, while her 39 blocks are the second most in the conference and her 78.0 free throw percentage is the third best. She also has 40 steals and 86 assists this year.
Turner becomes just the third MSC Freshman of the Year in program history behind former Blue Raiders Monny Niamke (2006-07) and Kayla Richardson (2013-14).
Turner averaged 15.2 points per game in her first collegiate season, the third-highest average in the conference. Both Turner and Paulauskaite started all 30 games this season for LWC, the lone Blue Raiders to do so. Turner averaged 35.0 minutes per contest, trailing only Styles (35.4). The freshman led the team with 54 steals and is tied for second on the team with 86 assists. She averaged 4.8 rebounds per game while her free throw shooting percentage of 83.5 percent was the second-best in the conference and sixth-highest nationally.
Paulauskaite becomes the first MSC Defensive Player of the Year in program history after leading the NAIA with 84 blocks. She averaged 8.0 rebounds per game, the third most in the MSC, while recording 3.4 points per game, 22 assists and 26 steals.
Styles also earned First Team All-MSC honors for the second-straight year while Turner and Paulauskaite were both named to the All-MSC Second Team for the first time in their careers.
Shawnee State's (Ohio) Jeff Nickel was named the Coach of the Year and Campbellsville's (Ky.) was selected as the Champions of Character Award recipient.
Lindsey Wilson begins play at the MSC Tournament on Thursday as the third-seeded Blue Raiders face sixth-seeded Cumberlands (Ky.) at 3 p.m. CT at the Eastern Kentucky Expo Center.