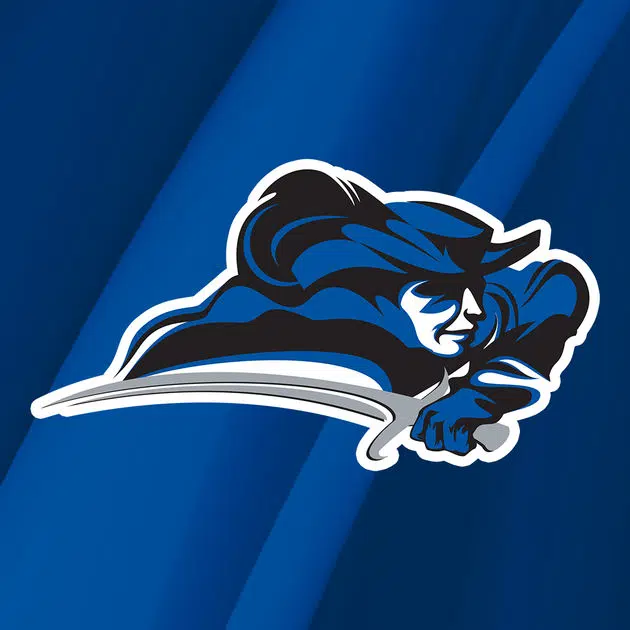 COLUMBUS, Ga. –  Alexis Kessler won a NAIA National Championship for a third-straight night and was named NAIA Swimmer of the Year as the Lindsey Wilson women's swim finished in a program-best fourth-place at the 2018 NAIA Swimming & Diving National Championships held at the Columbus Aquatic Center on Saturday.
As a team, the Blue Raiders racked up 267 team points for the best finish in program history, surpassing the fifth-place finish from a season ago.
Kessler becomes the first swimmer in program history to be named NAIA Swimmer of the Year. She also becomes the first three-time champion in the program's history. Kessler captured the 50-yard freestyle title on Thursday, the 100 fly title on Friday and the 100-yard freestyle on Saturday. The sophomore swam a 51.54 in the prelims to qualify first, while teammate Jessica Macdonald finished right behind her with a time of 52.42. In the finals, Kessler trimmed .54 seconds off her prelim time to record a 51.00 and win her third title. Macdonald trimmed her time in the finals, cutting it to 51.72 for a runner-up finish and NAIA All-American honors.
The 400-yard free relay team of Laura Stephenson, Bailey Seitz, Macdonald and Kessler  qualified for the finals during the morning prelims with a time of 3:31.55. In the finals, the quartet finished third with a time of 3:30.39 to earn All-American honors and a third-place finish picking up 32 team points.
Emily Wood got the Blue Raiders out to a top-10 individual finish to start the evening finals with a ninth-place finish in the 1,650-yard freestyle. Her time of 18:12.78 seconds picked up nine team points.
Sarah Hahn placed 17th in the 200 back prelims with a time of 2:13.47 which was just .14 seconds off the 16th-place time. Seitz placed 34th in the 100 free while Caitlin Freeny finished 39th in the 200-yard breaststroke.
SCAD Savannah (Ga.) took home the team title with 603.5 points. Olivet Nazarene (Ill.) finished runner-up with 519 points while Cumberlands (Ky.) finished with a total of 387 points.