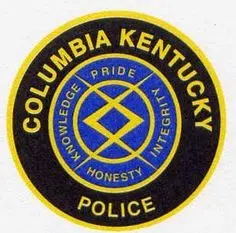 On Saturday at approximately 8:30AM, Columbia Police Department Officer Josh Brockman attempted to initiate a traffic stop on a 1995 Lincoln town car for suspicion of impairment. The vehicle had been reported as being operated by an intoxicated driver that had just left a local business. Officers received additional complaints on the vehicle as they began to locate it. After attempting a traffic stop with emergency equipment activated, the vehicle began to accelerate in an attempt to elude officers reaching speeds of 90 mph. The pursuit ended 7 miles east of Columbia on KY 80.
As a result 52 year old Freda Whittle was arrested and charged with Fleeing and Evading Police 1st degree, Reckless Driving, and Aggravated circumstances of Operating a Motor Vehicle under the Influence  of Alcohol.
Whittle was lodged in Adair County Regional Jail by CPD Ofc. Josh Brockman assisted by Ofc. Darnell.