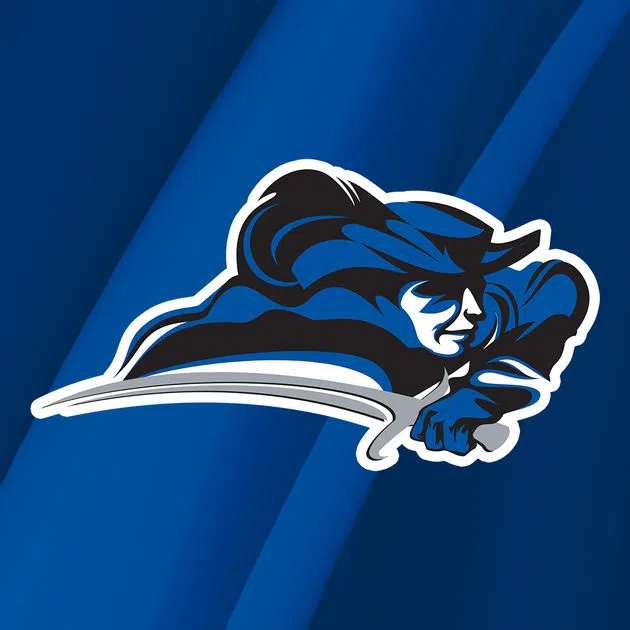 BILLINGS, Mont. — Third-seeded Lindsey Wilson women's basketball held off sixth-seeded Martin Methodist (Tenn.) 75-69 on Wednesday night in the NAIA Division I Women's Basketball Championship presented by Wells Fargo at Rimrock Auto Arena at MetraPark.
Lindsey Wilson advances to face second-seeded Central Methodist (Mo.) at 3:15 p.m. CT on Friday, March 17. Central Methodist defeated Arizona Christian 98-86 earlier tonight.
The Blue Raiders (26-7) built as much as a 21-point lead (46-25) early in the third quarter only to have Martin Methodist charge back. The RedHawks (26-8) closed within four points on two different occasions only to be turned away in the end.
Following a competitive first quarter, Lindsey Wilson built a 16-point (39-23) halftime lead thanks to an 11-2 run to close the half.
After Kayla Styles poured in 15 points and grabbed 12 rebounds in the first 20 minutes, it was a balanced Lindsey Wilson attack to close the half. Styles scored two points, Reagan Turner added four points, Devin Cheatum hit a 3-pointer and Gerda Paulauskaite chipped in two points during the closing run in the first half.
Lindsey Wilson extended its lead to 46-25 with 8:27 left in the third quarter before the RedHawks made their run.
Martin Methodist used a 25-8 run over the final 8-1/2 minutes of the quarter to trim the Lindsey Wilson lead to 58-50 entering the final quarter.
The Blue Raiders pushed the lead back to 10 points (60-50) with a Dakota Smith basket 30 seconds into the fourth quarter. It was the last double-digit lead of the game.
After Martin Methodist closed within 63-58, Styles and Turner recorded back-to-back baskets to give Lindsey Wilson a nine-point lead with 4:21 left. Styles finished with 26 points and 21 rebounds — her 19th double-double of the season — while Turner added 17 points and nine rebounds.
Lindsey Wilson finished the game out-rebounding Martin Methodist 55-32. The Blue Raiders pulled down 16 offensive rebounds resulting in 16 second-chance points.
Martin Methodist cut the deficit to 68-63 with 3:12 left but Paulauskaite attacked the glass on a Styles missed and put the rebound back in to give Lindsey Wilson some breathing room. Paulauskaite ended the game with a season-high 12 points and 10 rebounds — her second double-double of the season.
The RedHawks climbed within four points with two minutes remaining but Turner and Teanna Curry iced the game making five of six free throws in the final 35 seconds to eliminate Martin Methodist for the second straight season.
Lindsey Wilson finished the game making 40 percent (24-of-60) of its shots from the field while holding the RedHawks to 38.8 percent (26-of-67) from the floor. Lindsey Wilson has held 28 of 33 opponents below 40 percent shooting this season.
The Blue Raiders also enjoyed an advantage at the free throw line. Lindsey Wilson hit 71.9 percent (23-of-32) while Martin Methodist connected on 57.9 percent (11-of-19).
Brooklyn Blanchard led four RedHawks in double figures with 20 points.
Lindsey Wilson is off on Thursday before returning to the Rimrock Auto Arena floor to face Central Methodist in the national tournament's second round.