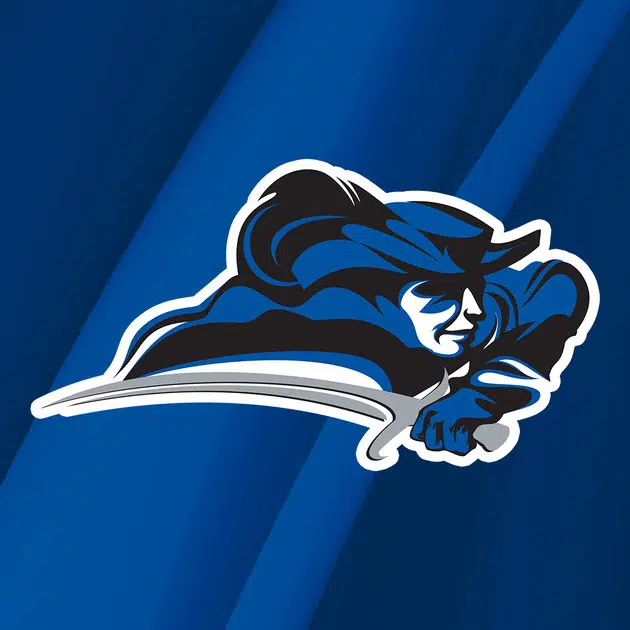 KANSAS CITY, Mo. — Seventh-seeded Lindsey Wilson men's basketball's season ended today with a 61-53 loss to second-seeded Carroll in the 2018 NAIA Division I Men's Basketball Tournament at Municipal Auditorium.
The Blue Raiders finish their season with a 24-9 record, reaching the national tournament for the first time since the Fab Four run in 2013.
Lindsey Wilson was on the wrong end of a game of runs with the Fighting Saints (27-5).
The Blue Raiders erased an eight-point deficit early in the second half to take its largest lead of the game with just over 12 minutes remaining in the game. The 13-0 Lindsey Wilson run resulted in the Blue Raiders taking a 41-36 lead.
Lindsey Wilson led 43-38 with 11:17 left when the Blue Raiders hit a drought.
Carroll scored the next nine points and never trailed again in a game that featured seven ties and eight lead changes.
During the four-minute decisive stretch — where Carroll took a 47-43 with 6:53 left in the game — Lindsey Wilson missed all four of its shots and committed a pair of turnovers.
The Blue Raiders finished the game shooting just 36.5 percent (19-of-52) from the field.
Lindsey Wilson closed within three points on two different occasions in the final six minutes but could get no closer.
Carroll — who is leading the NAIA in free throw shooting at 82.4 percent as a team — made all six of its free throws over the final three minutes to seal the win.
While the Lindsey Wilson offense struggled in the game, the Blue Raider defense limited the top shooting team in the NAIA to 45.1 percent (23-of-51) from the field, including two for 15 from beyond the 3-point arc. The Fighting Saints entered the game shooting an NAIA-best 54 percent from the field and 43.3 percent from three.
The first half was played inside a 10-point window — Carroll led by as many as seven while Lindsey Wilson enjoyed a three-point advantage. The back-and-forth opening 20 minutes produced five ties and six lead changes.
Bryan Wallace finished the game with a team-high 14 points while Nic Brown recorded his eighth double-double of the season with 13 points and 12 rebounds. Kel Stotts added 10 points.
Ryan Imhoff led the Fighting Saints with a game-high 30 points, adding 10 rebounds for his ninth double-double of the season.
Four seniors close out their Lindsey Wilson careers today — Wallace, Brown, Charles Sutton, and Hannes Erhardt. Wallace and Sutton each end their careers in the program's top five in scoring. Wallace is the program's all-time leader in steals and fourth in assists while Sutton closes as the program's all-time leader in rebounds. Brown finishes as the program's all-time leader in blocks.