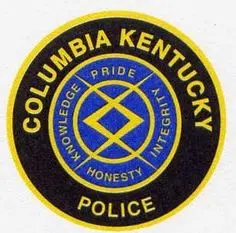 The Columbia Police Department investigated a one vehicle, injury accident on Thursday.
28 year old Joshua Ford, of Columbia, was operating a 2009 Kia Optima north bound on Jamestown Street. He lost control of his vehicle leaving roadway striking a brick wall, then striking and breaking a utility pole bringing down the power lines.
Ford was treated and transported to TJ Health of Columbia by Adair County EMS.
The incident took place 12:28AM and officers were forced to shut down Jamestown Street until 6AM when the lines were cleared.
The collision was investigated by CPD Officer Drew Conn, who was assisted by Ofc Jamie Cole