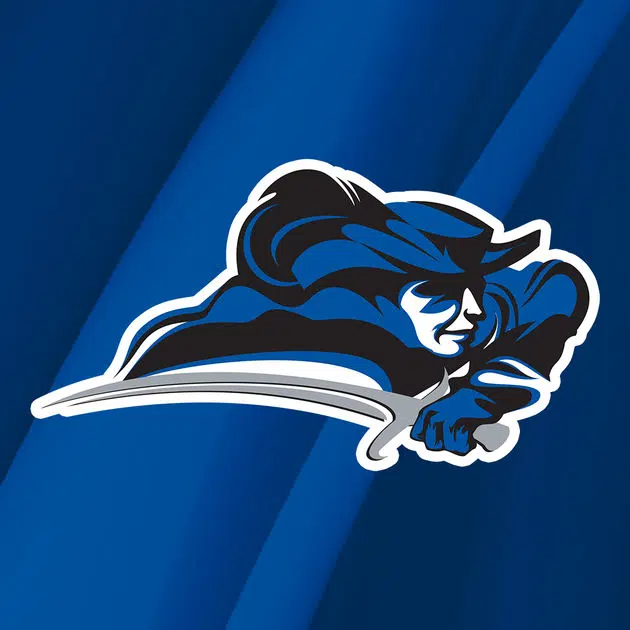 COLUMBIA, Ky. — Lindsey Wilson athletics remained atop of the Learfield Sports Directors' Cup standings following the completion of winter competitions, National Association of Collegiate Directors of Athletics (NACDA) officials announced on Thursday.
Lindsey Wilson has 643.5 points after scoring 405.5 during the winter season. Oklahoma City is second with 624.25 points and Wayland Baptist (Texas) is third with 593 points. Morningside (Iowa) and Northwestern (Iowa) sits fourth and fifth with 567 and 539.5 points, respectively.
Lindsey Wilson women's basketball picked up 53 points and men's basketball tallied 25 points to complete the winter for the Blue Raiders. Women's basketball tied for ninth while men's basketball posted a tie for 17th in their respective championship.
Basketball joins men and women's swimming, men and women's indoor track & field and men's wrestling as scoring teams during the winter season. Women's swimming tallied 80 points for its fourth-place finish at its respective national championship. Wrestling accumulated 75 points for its fifth-place finish.
Men's swimming (57 points) and men's indoor track & field (66) each finished 11th while women's indoor track & field (49.5) secured a 23rd-place finish at its national championship.
To this point in the academic year, Lindsey Wilson has six top-10 finishes and a pair of 11th-place finishes during national tournament play. LWC volleyball scored the maximum 100 points after winning the NAIA National Championship in December.
Seven other institutions from the Mid-South Conference appear in the standings. Cumberlands (Ky.) is 21st with 328.75 points, Campbellsville (Ky.) is 36th with 238 points, Shawnee State (Ohio) is 45th with 218.5 points, Life (Ga.) is 50th with 206.5 points, Georgetown (Ky.) is 62nd with 180 points, Cumberland (Tenn.) is 103rd with 88 points and Pikeville (Ky.) is 147th with 25 points.
A total of 178 institutions have scored through the winter season.
The Learfield Sports Directors' Cup was developed as a joint effort between NACDA and USA Today. A new scoring system this season was adopted where points are awarded based on each institution's finish in 13 sports during their championships. The NAIA must count four sports — men and women's basketball, men's soccer and volleyball — with the remaining nine coming from any of the remaining championship sports.
Midseason standings are unofficial. Official standings will be released upon completion of the spring season.
The first spring standings will be released in early May.