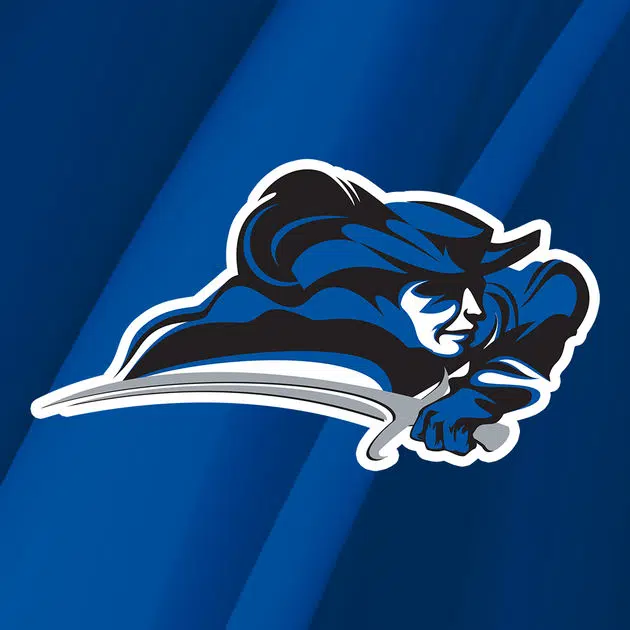 COLUMBIA, Ky. – Lindsey Wilson senior Bryan Wallace was named a 2017-18 NAIA Division I Men's Basketball Second Team All-American, officials from the national office announced on Thursday.
It is Wallace's first All-American honor of his career. He becomes the 11th Blue Raider in program history to earn NAIA All-American Team honors and the first to do since former student-athlete Kalen Kimberland (2012-13).
Wallace started all 33 games this season for Lindsey Wilson this season, averaging 18.6 points and 4.5 rebounds per game. He racked up 104 steals, the most in the NAIA, to go along with 135 assists. He shot 43.9 percent from the floor, 40.3 percent from beyond the arc and 84.7 percent from the free throw line. His total steals and steals per game (3.15) were both the most in the NAIA, while his total points were the 16th most and his total assists were the 17th most.
The Lexington, Kentucky native ranks in the top-10 in multiple categories in Lindsey Wilson men's basketball history, including being the all-time leader in steals, second in points, fourth in assists and ninth in both rebounds and games played.
This season alone, his 18.6 points per game were tied for the third most in a single season in LWC history, his 614 total points were the third most, his 144 made free throws were the fourth most and the 104 steals were the most in program history.
Wallace helped lead the Blue Raiders back to the national tournament for the first time since the 2012-13 season after Lindsey Wilson won the Mid-South Conference Tournament as the No. 6 seed. Lindsey Wilson finished the season with a 24-9 record.