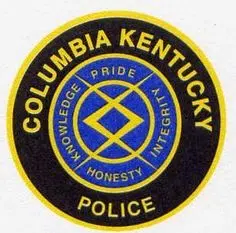 Columbia Police Department is currently investigating an incident that resulted in one man shot.
The incident occurred at 200 church street when 28 year old Donte Sangster went to the home of 46 year old Micheal Ed Dial. During the encounter, Sangster was shot in the neck. He was flown to the University of Louisville and currently is in critical condition. Micheal Ed Dial is with officers, but not under arrest, and is cooperating with the investigation.
Police Chief Jason Cross was on scene along with multiple CPD Officers and Deputy's from the Sheriff's Department.  The investigation is being handled by CPD Sgt. Murphy.
More will be released at a later time as the investigation allows.