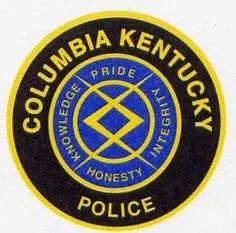 Columbia Police are continuing their investigation into a shooting incident that happened on March 28th in the city limits of Columbia.
The investigation has revealed that 28 year old Dante Sangster made multiple, verified threats against the lives of 46 year old Micheal Ed Dial and/or his family members. Some threats were made within an hour of the incident.
On the morning of March 28th, Sangster went to the home of Dial at 200 church street and was armed with a semi automatic handgun.  After a short interaction between Dial and Sangster at the doorway, a single shot was fired striking Sangster in the neck. Dial then called 911 an informed them of what happened. CPD Officer's and Sheriff Deputy's then arrived on the scene.
When the scene was secured, Adair County EMS began treatment to the gunshot wound.  Sangster was transported to TJ Health of Columbia and was later transferred to Russell County Airport by EMS where they met PHI Air Medical.  PHI airlifted Sangster to University of Louisville where he is still listed in critical condition.
At this time, no charges are expected to be filed against Micheal Ed Dial.  The case remains under investigation by CPD Sgt Jr Murphy.