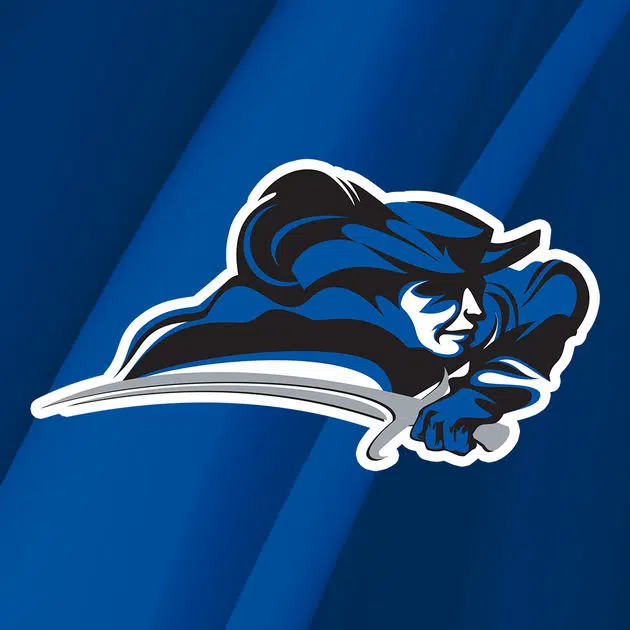 COLUMBIA, Ky. – The Lindsey Wilson baseball team wrapped up a home-and-home series with Freed-Hardeman (Tenn.) at Egnew Park on Tuesday afternoon with a 4-1 loss.
Alec Salcedo led Lindsey Wilson (18-20, 7-4 Mid-South Conference) with two hits as four other Blue Raiders added one hit on the afternoon and Ben Heideman recorded one RBI. Freed-Hardeman (27-13) managed 14 hits to Lindsey Wilsons six as the Lions were able to added four RBIs.
The Blue Raiders got on the board first in the contest after scoring their only run of the game in the first inning. With one out and Zac Mizell on third, Heideman grounded out to the Lions third baseman scoring Mizell and the game first run.
Freed-Hardeman responded in the second inning scoring two runs of their own to take a 2-1 advantage. With two outs and a runner on third, Cody Duncan doubled to center scoring a Freed-Hardeman run and knotting the score at one. During the next at bat Duncan scored on an Aden Campbell single.
After five scoreless innings the Lions were able to tack on two more runs in the eighth to take a 4-1 lead. Freed-Hardeman scored their runs on two hits — both singles – and left one runner stranded.
Lindsey Wilson threatened in the bottom half of the inning when Seth Price and Salcedo led off the inning with back-to-back singles to center field. Manny Chavarria then hit a hard line drive that Lions first baseman caught and was able to beat Salcedo back to first base for the double play. The inning came to a close during the next at bat on a strikeout.
After two outs to lead off the bottom half of the ninth inning Oliver Baez recorded the Blue Raiders last hit of the contest. The game came to a close after a strikeout on what was Freed-Hardeman pitching staffs ninth of the day.
Collin McPherson picked up the win for the Lions after going seven innings and recording seven strikeouts while allowing just three hits. Beau Caviness got the save after coming on in relief in the ninth inning.
The Blue Raiders are back in action tomorrow when they travel to Owensboro, Kentucky to take on Brescia (Ky.) in a single game starting at 5 p.m. CT.
-30-