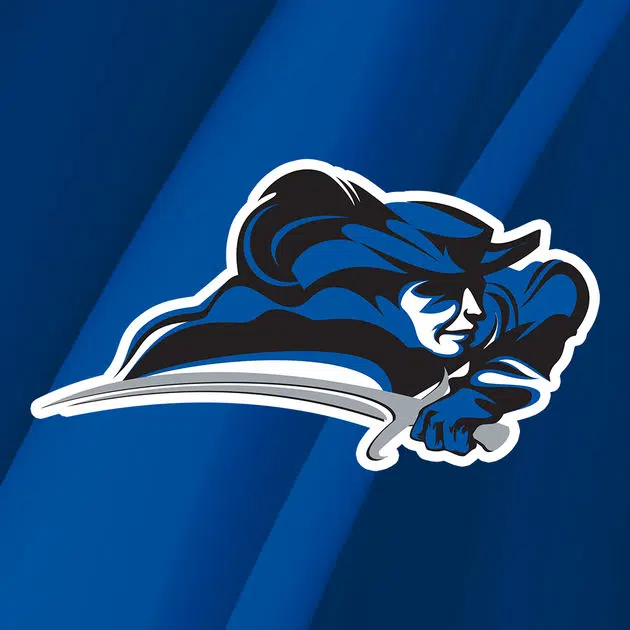 BURKESVILLE, Ky. — Rasmus Broholt Lind shot a 2-under par 70 today to win the Mid-South Conference Spring Tournament at Dale Hollow State Park.
The Blue Raiders finished third in the team event, but wrapped up the MSC regular-season title after their combined finishes in the fall and spring tournaments. Lindsey Wilson finished second in the fall tournament and second among MSC schools today to earn the most points in the two regular-season events.
Lind recorded four birdies in today's final round to climb two spots up the leaderboard in the one-stroke win. It is Lind's third career win and the first this season. He concluded the tournament with a 2-under par 142 (72-70).
Lind made the turn at 1-under 35 and birdied the 13th and 14th holes to get to 3-under for the tournament. He bogeyed the 17th hole but made par on the closing hole to secure the individual win.
Cumberlands' (Ky.) Ben Kendrick (69-74) and Northwestern Ohio's Lewis Scott (75-68) tied for second with a 143.
Northwestern Ohio won the team event with a two-day total 595 (297-298). Cumberland (Tenn.) finished second with a 602 (309-293) while Lindsey Wilson carded a 607 (299-308).
Callum Blinkhorn tied for eighth in the 55-man field. He posted a two-round total 149 (73-76). Blinkhorn produced an up-and-down round — carding four birdies, three bogeys and a pair of double bogeys.
Jeremiah Hayes tied for 31st with a 160 (81-79), Cody Mingus tied for 34th with a 161 (78-83) and Cameron Claunch tied for 42nd with a 166 (76-90) to complete the Blue Raider five-man team.
Colby White and Steven McGowan tied for 28th with 159s playing as individuals in the tournament. Scot Kirby posted a 76 today — the top round of the day out of a Lindsey Wilson individual — to jump 10 spots up the leaderboard with a 162 (86-76).
Today's round closes out the regular season for the Blue Raiders.
Lindsey Wilson returns to action on April 23-25 in the Mid-South Conference Championships at Bowling Green Country Club in Bowling Green, Ky.