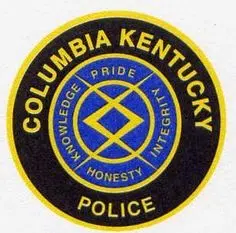 On Sunday the Columbia Police Department was requested to initiate an investigation into the death of an inmate.
Preliminary investigation shows that Morrison was brought into facility and booked in at 1:36 a.m. on charges of Disorderly Conduct, Resisting  Arrest, Trespassing, Public Intoxication, and Tampering with Physical Evidence.  Morrison was transported to TJ Health of Columbia for medical clearance prior to his booking as officers suspected him of swallowing narcotics.
Preliminary investigations show that jail deputy's had contact with Morison at least 4 separate occasions between 6 am and 1:15 pm. During all interactions he showed no signs of distress or ask for any medical attention.
At aprox. 1:29 pm Morrison's cell mates called to the attention of jail staff that he needed help.  Jail deputy's saw that he was shivering and lethargic and took him to nurses station. At approximate 2pm it was determined that Morrison needed to be transported to TJ Health for additional treatment and at 2:01 pm dispatch was called.   Adair County EMS arrived and Morrison walked himself over to the stretcher where he was the transported .
At 3:41 pm Morrison was pronounced deceased at TJ Health of Columbia and Adair County Deputy Coroner Mike Keltner was notified. A review of security footage from a local business does show that it appears he removed something from his pocket and ingested it prior to officers reaching him before his arrest.
Sgt. Gary Roy attended an autopsy in Louisville Monday morning and preliminary report indicated as follows
1- Foreign Material in distal esophagus
2- Pulmonary Edema
3- Absence of Lethal Trauma
A full report and toxicology are still pending and will be released to the Office of Adair County Coroner Todd Akin and Law Enforcement when completed by state medical examiners office.
*UPDATE*
Per earlier release in reference to the jail investigation, first name and age was left out: Glenn Morrison Jr., age 33.  Also, clarifying that the 4 interactions that were had with Morrison was where he was removed from cell to complete a specific task. This does not include the cell checks that are conducted every 30 minutes, all of which he was observed to be okay.
*STATEMENT FROM JAILER WHITE*
First and foremost, I would like to send out my condolences to the family and friends of Glenn Morrison, Jr, age 33. After being arrested he was sent to TJ Samson Hospital of Columbia where the doctor medically cleared him for incarceration. At 1:36amCT on Sunday April 15, 2018, Morrison was booked into the Adair County Jail. He was periodically checked on throughout the morning and all through the day by deputies per protocol. During cell checks Morrison was awake, and was interacting well with deputies and cell mates in isolation. Morrison was alert at breakfast, when he saw pre-trial for bond, and lunch time and up untila a cell check when deputies saw that he was distressed. Deputies notified the jail nurse and me and immediately 911 was called. Upon arrival of EMS, Morrison walked to stretcher and laid down and was transported by EMS to TJ Sampson Hospital of Columbia for further medical attention. I'd like to say that Glenn Morrison JR was always respectful and would always joke and speak to you no matter where he was. In closing, the jail staff and I will greatly miss him and our thoughts and prayers are with his family and friends. Joey White