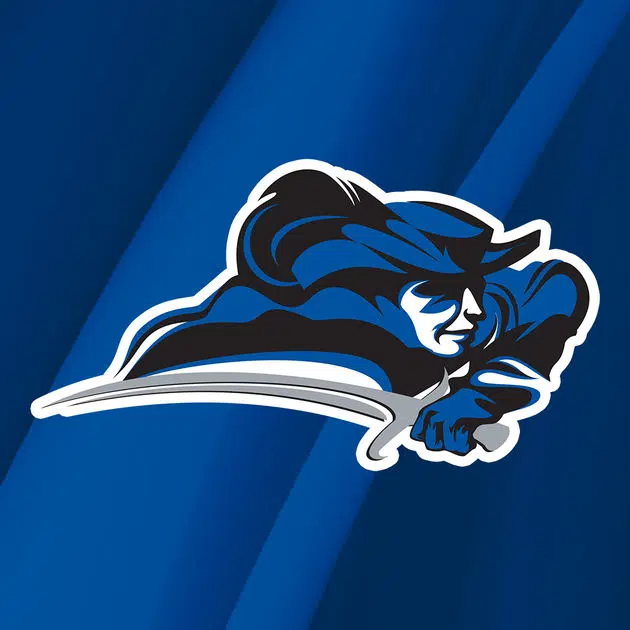 BOWLING GREEN, Ky. — Denis Porcic was selected by the Mid-South Conference coaches as the MSC Men's Tennis Player of the Year tonight at the conference's annual awards banquet.
Camilo Erazo was selected as the top freshman in the conference, also voted on by the conference coaches. The pair also earned first-team all-conference honors.
Edberg Espinoza, Javier Raya, and Ivan Solans Diaz were selected second-team all-conference.
A total of three Blue Raider men were recognized as Academic All Mid-South Conference and Diaz was one of five men nominated as an MSC Champions of Character. Porcic and Erazo also picked up their MSC Player of the Week awards they earned during the season.
Porcic posted identical 11-1 records during the season in singles and doubles. The conference player of the year award is his third straight. Porcic is the eighth Blue Raider to earn the conference's top honor and marks the 13th time an LWC man has won men's tennis player of the year in the conference.
Erazo is 10-1 this season in singles play and a perfect 12-0 in doubles. He is the third Blue Raider on this team to earn freshman of the year and the fifth all-time at Lindsey Wilson. Diaz and Espinoza also earned the award in their first season.
Espinoza is 10-1 in singles play this season and 6-5 in doubles. Raya is 7-3 in singles while Diaz is 7-4 in singles entering the postseason. Raya and Diaz have combined for an 8-1 record this season in doubles.
Cumberland's (Tenn.) Karen Martinez was named the coach of the year while Georgetown's (Ky.) Tristan Nosek was named the MSC Champions of Character Award recipient.
The awards banquet closed with Lindsey Wilson receiving its regular-season championship trophy. The Blue Raiders have won 14 regular-season conference titles — all coming in the last 15 seasons.
Lindsey Wilson opens play in the MSC Tournament on Saturday after receiving an opening-round bye as the top seed. The Blue Raiders face the winner of fourth-seeded Campbellsville (Ky.) and fifth-seeded Georgetown at 9 a.m. CT on Saturday at Warren East High School