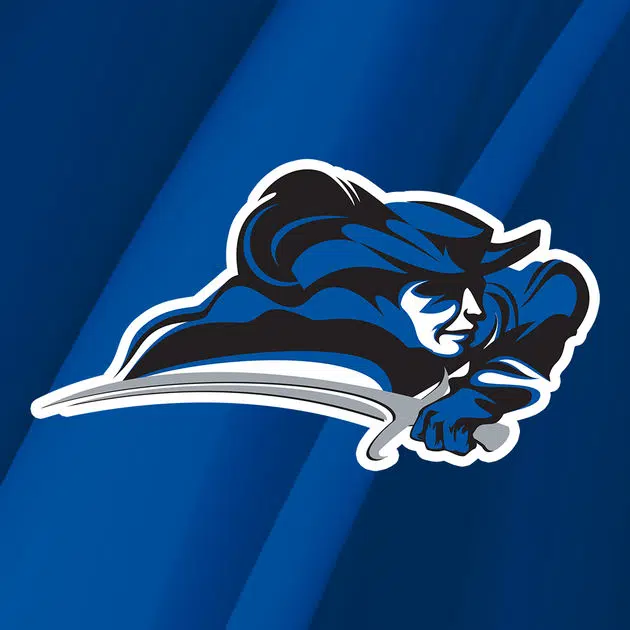 COLUMBIA, Ky. – The Lindsey Wilson men's tennis team begins play at the NAIA National Championship on Wednesday at 1 p.m. CT at the Mobile Tennis Center in Mobile Alabama.
The No. 3-seeded Blue Raiders (14-0) , who received a first-round bye, face the winner of  No. 19-seeded Lawrence Tech (Ind.) (20-5) and No. 14-seeded Reinhardt (Ga.) (15-3) in Wednesday's second-round match.
Lindsey Wilson received automatic bid into the field. Lindsey Wilson captured its 14th regular season Mid-South Conference title and defeated Cumberland (Tenn.) 5-4 in the MSC Tournament Finals.
The Blue Raiders are led by Camilo Erazo and Denis Porcic — the sixth-ranked doubles pair in the Intercollegiate Tennis Association NAIA National Rankings. Erazo and Porcic are 13-0 on the season.
Porcic who is ranked No. 5 in singles play is 13-1 on the season, including wins in each of his last 12 matches.
Lindsey Wilson is 14-15 all-time in the National Tournament. Last season, the Blue Raiders fell to Keiser (Fla.) in the National Quarterfinals
First serve of the NAIA Men's Tennis National Championship second-round match between Lindsey Wilson and the winner of Lawrence Tech and Reinhardt is scheduled for 1 p.m. CT on Wednesday at the Mobile Tennis Center in Mobile, Ala, with the winning team moving on to the national quarterfinals on Thursday.