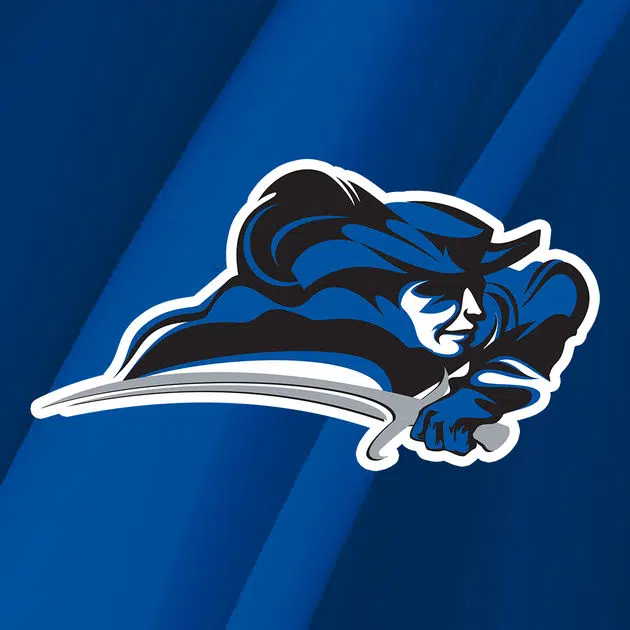 COLUMBIA, Ky. – Second-seeded Lindsey Wilson softball defeated top-seeded Vanguard in an elimination game Monday in the 2018 NAIA Softball Opening Round TournamentColumbia (Ky.) Bracket at Marilyn D. Sparks Park.
The Blue Raiders (40-15) recorded 15 hits in the game while the Lions (50-12) had six. Lindsey Wilson also left 15 runners on base and Vanguard stranded five. The Blue Raiders had at least five players with two or more hits led by Callum Pilgrim who recorded four.
Pilgrim led off the first inning with a single to center field and advanced to second on a stolen base. Alaeni Ray hit a single into left field scoring Pilgrim to give the Blue Raiders a 1-0 lead. Cassie Matlock increased the lead to 2-0 with a single up the middle to score Ray.
Lindsey Wilson had an opportunity to increase its lead in the second inning but were unable to capitalize. Back-to-back one-out singles by Cassie Kooker and Pilgrim put runners on first and second.  Courtney Thornhill then retired the next two Blue Raider batters to end the Lindsey Wilson scoring chance. Caasie Balswick got the first hit of the game for Vanguard with a one-out double to deep left-center field in the third inning.
Ray led off the fifth inning with a single into right field. Sydney Fourman then hit her 12th home run of the season on a 1-0 count to increase the Lindsey Wilson lead to 4-0. Morgan Pilbin led off the bottom of the fifth with a single up the middle and the advanced to second on a sacrifice bunt. A single moved Pilbin to third and she came around to score on a groundout to trim the deficit to 4-1. Back-to-back RBI-singles by Payton Ross and Samantha Shaffer cut the Blue Raider lead to 4-3.
After a single and a walk to begin the sixth inning for Lindsey Wilson, Ray hit a single to load the bases. Fourman reached on a fielder's choice that scored a run to increase the Blue Raider lead to 5-3. Pilgrim hit an RBI-single in the seventh inning to increase the lead to 6-3.
Annabelle Ramirez retired the side in order in the seventh to secure the 6-3 victory. Ramirez pitched her 19th complete game of the season and improved to 14-8 on the season. She gave up three earned runs on six hits with three strikeouts.
The Blue Raiders are back in action on Tuesday for an elimination game against the loser of No. 3 seed Freed-Hardeman (Tenn.) and fourth-seeded Saint Xaiver (Ill.) at 11 a.m. CT.