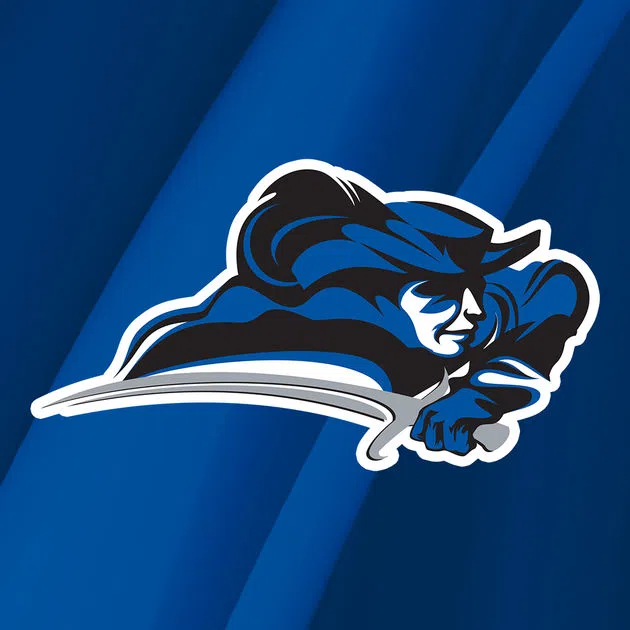 MOBILE, Ala. — Lindsey Wilson women's tennis fell one win shy of playing in a third-straight national championship match, falling today to top-seeded Keiser (Fla.) 5-0 in the national semifinals at Mobile Tennis Center.
The fourth-seeded Blue Raiders close their season with a record of 14-3. Keiser advances to face the other semifinal winner — either second-seeded Georgia Gwinnett or third-seeded Xavier (La.) — on Saturday in the national championship match.
The Seahawks won all three doubles matches to take a commanding 3-0 lead entering singles.
Keiser's Aleksandra Grela and Julianna Heino — ranked No. 7 in the NAIA — notched the first point of the match for the Seahawks. The Keiser duo posted an 8-3 win over Fiona Curty and Chiara Epifani in the second-seeded match.
Grela and Heino are one of two nationally-ranked doubles teams on the Keiser roster.
In a battle of unranked doubles teams, Keiser's Ana Pinto and Emma Henriksen won the first three games en route to an 8-4 win over Lucia Mora Diaz and Lina Sachica Ramos in the third-seeded match.
Keiser completed the doubles sweep in the top-seeded match.
Second-ranked Daniela Farfan and Megane Bianco overcame an early deficit winning three straight games in the middle part of the match to beat No. 21-ranked Minja Gligic and Jovana Peric 8-5.
The Seahawks needed just two wins in the six singles matches to close out the match. Keiser got the wins on courts three and five.
Pinto defeated Diaz 6-1, 6-0 while Grela — ranked No. 37 in the NAIA — defeated Curty 6-3, 6-0.
The remaining matches were stopped once the Seahawks reached necessary five points to claim the team win.
The match was the final collegiate competition for Curty — the lone senior on the team. Curty closes her career as the program leader in most singles matches played (73), most doubles matches played (90) and most doubles wins (72). She is second all-time with 57 singles wins. Curty was 12-2 in singles and 13-4 in doubles this season.
Lindsey Wilson caps the 2018 season winning the Mid-South Conference regular season and tournament titles while reaching the program's sixth straight national semifinal.