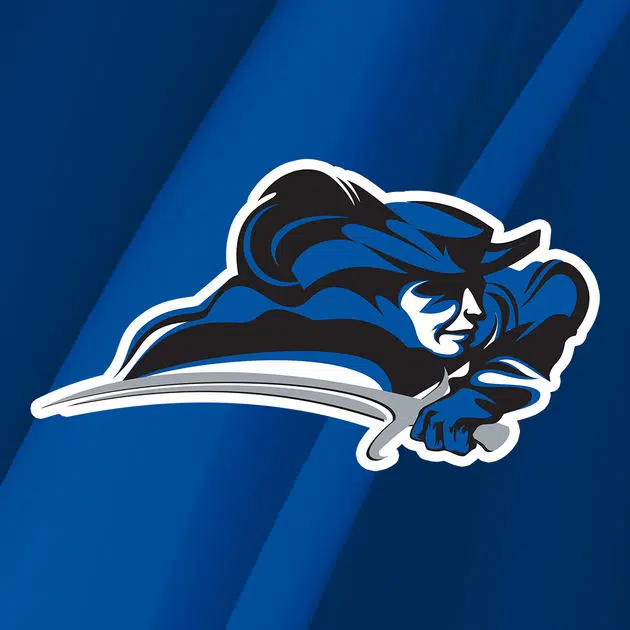 COLUMBIA, Ky. — Lindsey Wilson College men's basketball head coach Paul Peck, the college's all-time winningest men's basketball coach who led the Blue Raiders to national prominence on the court for 16 years, announced his retirement today, effective June 30.
During more than four decades in college coaching, which included 30 years as a head coach, Peck spent two stints at Lindsey Wilson.
Peck began his coaching career at Lindsey Wilson, coaching there from 1978-80. Peck returned to Lindsey Wilson in 2002, spending the last 16 seasons on the Blue Raiders' sideline.
Peck retires with an overall record of 587-368, including a 351-169 record at Lindsey Wilson. He is the program's all-time leader in wins and winning percentage (.675).
"There are so many people to thank for making my time at Lindsey Wilson a special one," Peck said. "From (former Lindsey Wilson President and current chancellor) Dr. John Begley, who gave me my first coaching job, to (current Lindsey Wilson president) Dr. Bill Luckey, who brought me back to Lindsey Wilson, and all the people that I've had the opportunity to work with throughout the years.
"Lindsey Wilson is home, and I couldn't ask for a better place to end my coaching career. I want to thank (Lindsey Wilson Athletic Director) Willis Pooler and the athletic administration, our coaching staff and in particular (assistant coach) Chris Starks, the faculty and staff, and most of all our student-athletes that played for us at Lindsey Wilson. This has been an incredible ride."
"Coach Peck has done such an incredible job throughout his 16 years at the college," Luckey said. "He is a high-character gentleman who understands our mission and genuinely loves Lindsey Wilson College. Most importantly, he has done such a great job molding and developing young men into productive citizens, fathers, husbands and employees.
"He was exactly what we were looking for when we hired him in 2002 and we will be searching for those same characteristics in our next coach," Luckey added. "He is leaving this program better than he found it knowing that he worked tirelessly day after day and year after year. He has become a dear friend and I will miss him."
Peck led Lindsey Wilson to eight appearances in the NAIA National Tournament, college basketball's oldest postseason tournament, reaching the NAIA Fab Four in 2013. The Blue Raiders posted a 32-5 record that season, sweeping the Mid-South Conference regular-season and tournament titles. Lindsey Wilson lost in the national semifinals to Southwestern Assemblies of God University (Texas), that year's national runner-up.
"My greatest coaching memory was making it to the NAIA Fab Four," Peck said. "And, the most disappointing memory was losing that game in the national semifinals. To this day, I believe we were the best team in the NAIA that season, it just didn't work out the way we had hoped."
Seven Blue Raiders earned NAIA All-American honors and seven were named honorable mention all-American under Peck. He coached two MSC Players of the Year and two MSC Freshmen of the Year. Thirty-four all-conference selections played for Peck, 47 earned academic all-conference honors, and six received NAIA Scholar-Athlete honors.
"I've been fortunate to coach some terrific players, who earned their degrees," Peck said. "I continue to receive phone calls and text messages from so many to this day. I'm thankful to be their coach.
"I know this was an extremely tough decision for Coach Peck," Pooler said. "He has spent the last 42 years making a difference in the lives of the young men he has had the privilege to coach. It will be a challenge to find someone that will have the same passion and commitment to Lindsey Wilson College that Paul has. Although he will be missed, I am excited for him and wish him well in his retirement."
Overall, Peck guided the Blue Raiders to three MSC regular-season titles and four conference tournament crowns, including the 2018 Mid-South Conference Tournament.
Peck was a five-time Mid-South Conference Coach of the Year, winning the honor as voted on by his peers in 2002-03, '03-04, '04-05, '11-12 and '12-13. In addition to his conference coaching awards, Peck was named the 2011-12 Don Meyer NAIA Coach of the Year.
"I've been fortunate to be around so many great coaches in my career," Peck said. "Pete Moore, Allen Feldhaus, and Dave Farrar were all instrumental in me becoming a collegiate coach. They each had a role in creating a foundation for me to have the coaching career I had and I will be forever grateful for their guidance and friendship.
"My mom and dad also played a pivotal role in my career. They instilled a great work ethic in me and my siblings from a very young age. I would like to think that I carried that work ethic throughout my coaching career."
During Peck's career, the Blue Raiders earned the program's first NAIA No. 1 ranking during the 2003-04 season after starting that season 22-0. Lindsey Wilson enjoyed the No. 1 ranking twice and was in the top-10 50 times during Peck's time as head coach.
While at Lindsey Wilson, Peck achieved several coaching milestones:
his 300th career win in a 78-67 victory over Cumberland (Tenn.) University in the 2004-05 season;
his 400th career win with a 71-69 win over St. Catharine (Ky.) College in the 2008-09 season;
his 500th career win in a 108-52 win over West Virginia Tech on Dec. 20, 2013.
In his 18 seasons at Lindsey Wilson, Peck guided the Blue Raiders to 17 winning seasons, including 11 20-win seasons and three 30-win seasons.
"I have been so fortunate to work for a great president, a terrific athletic director and coach alongside a great assistant coach in Coach Starks," Peck said. "The players and the day-to-day interaction in the gym, that's what I will miss the most."