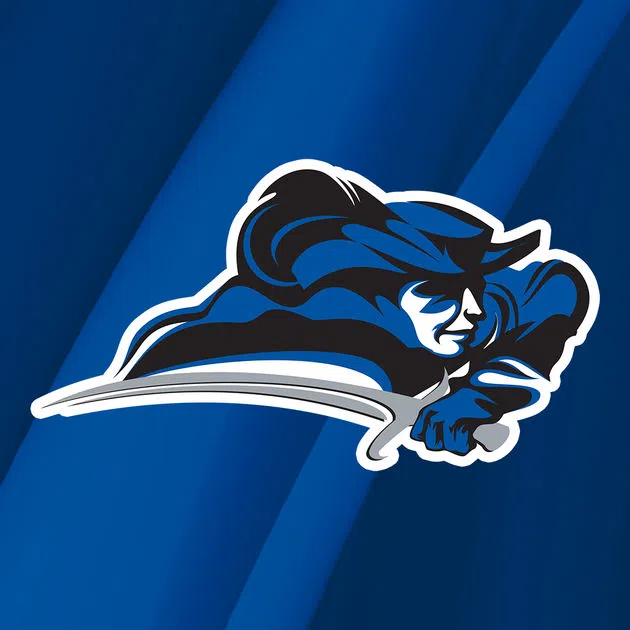 COLUMBIA, Ky. – The Lindsey Wilson football team made its fourth-straight appearance in the NAIA Football Championship Series and finished the year at 11-1 overall.
The Blue Raiders started the season winning their first 11 games, marking the best start to a season in program history while also matching the most wins in a single season. Lindsey Wilson won the Mid-South Conference Bluegrass Division after going 6-0 in divisional contests.
In the postseason, Lindsey Wilson defeated No. 9 Southeastern (Fla.) at home, 63-49 in the first round of the playoffs. The Blue Raiders capped off its season with a 34-29 loss in the national quarterfinals at home to No. 5-ranked Southern Oregon.
AFCA-NAIA All-America Team
o   Zac Lawson – First Team
o   Trent Mueller – Second Team
Associated Press NAIA All-America Team
o   Zac Lawson – Second Team
o   Trent Mueller – Second Team
Daktronics-NAIA Scholar Athletes
o   Lou Alexander
o   Dylan Beasley
o   Lou Bunning
o   Julian Johns
o   Zac Lawson
o   Payton Veraldi
Mid-South Conference Male Student-Athlete of the Year
o   Zac Lawson
Craig Mullins Mid-South Conference Bluegrass Division Football Offensive Player of the Year
o   Dylan Beasley
Mid-South Conference Blue Grass Division Defensive Player of the Year
o   Trent Mueller
Mid-South Conference Blue Grass Division Coach of the Year
o   Chris Oliver
First Team All Mid-South Conference Bluegrass Division
o   Dylan Beasley
o   Tony Brackins
o   Mikey Davis
o   C.J. Dickerson
o   Jared Dougherty
o   Charles Gaines
o   Marcus Graham
o   Blake Ingleton
o   Zac Lawson
o   Hunter Lovell
o   Trent Mueller
Second Team All Mid-South Conference Bluegrass Division
o   Allen Cooks
o   Jalon Kemp
o   Joe Lewis
o   Mark Pruitt
o   Cam Wyche
MSC Bluegrass Division Players of the Week
o   Trent Mueller – Sept. 4 and Sept. 18- Defensive
o   Dylan Beasley – Sept. 18 and Nov. 13 – Offensive
o   Jared Dougherty – Sept. 25 and Nov. 6 – Special Teams
o   Blake Ingleton – Sept. 25 – Offensive
o   Quinten Brown – Oct. 2 – Special Teams
o   Blake Ingleton – Oct. 16 and Nov. 13 – Special Teams
o   Jalon Kemp – Oct. 23 – Defensive
o   C.J. Dickerson – Nov. 13 – Defensive
Academic All Mid-South Conference
o   Lou Alexander
o   Dylan Beasley
o   Lou Bunning
o   Marcus Butler
o   Clay Chasteen
o   Cameron Dukes
o   H.T. Fountain
o   Mason Helton
o   Andrew Hughes
o   Julian Johns
o   Ryan Karrer
o   Scotty Krantz
o   Zac Lawson
o   Zak Mizell
o   Trent Mueller
o   Payton Veraldi
o   Conner Walls
CoSIDA Academic All-America
o   Dylan Beasley – First Team
o   Zac Lawson – First Team
CoSIDA Academic All-District
o   Dylan Beasley
o   Lou Bunning
o   Zac Lawson
o   Trent Mueller
National Football Foundation & College Hall of Fame Hampshire Honor Society
o   Lou Alexander
o   Dylan Beasley
o   Marcus Graham
o   Zac Lawson
Blanton Collier Leading with Character Award Recipient
o   Trent Mueller
Cliff Harris Award Finalist
o   Trent Mueller
o   C.J. Dickerson
o   Blake Ingleton
o   Joe Lewis
o   Trent Mueller
AFCA NAIA Region 1 Coach of the Year
o   Chris Oliver