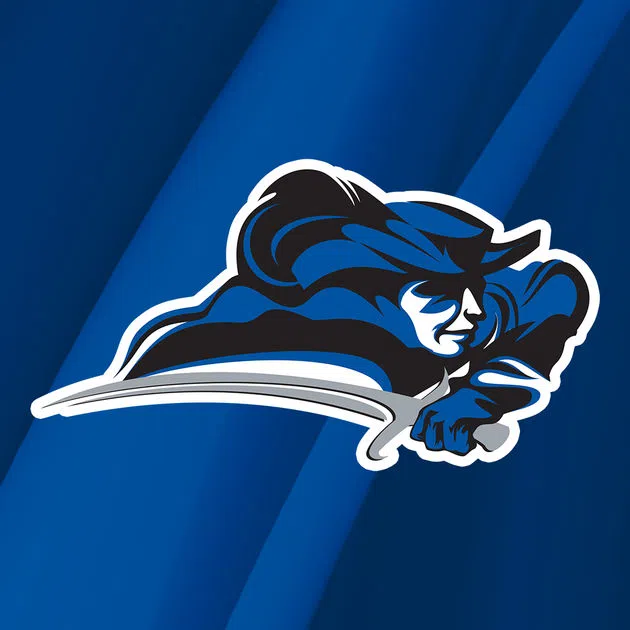 COLUMBIA, Ky. – The Lindsey Wilson women's basketball team has added Tyrah Englemon to the roster for the upcoming 2018-19 season, head coach John B. Wethington announced on Friday.
Englemon comes to Lindsey Wilson from Holmes High School in Covington, Kentucky, where she led the team with 18.5 points per game and 9.3 rebounds per game while shooting 72 percent from the foul line her senior season.
The 5-foot-11 forward racked up over 1,500 points and 1,000 rebounds throughout her high school career. She joins a familiar face with the Blue Raiders as former high school teammate Jynea Harris enters her junior season at LWC in 2018-19. The duo played together for two seasons while attending Holmes.
Englemon collected multiple individual accolades throughout her career, twice being named the 35th District Most Valuable Player and earning district all-tournament team honors, while also being named to the 9th Region All-Tournament Team all four years of her high school career.
She is a two-time Northern Kentucky Coaches Association All-Conference Division 2 selection and earned all-state tournament honors as a junior and was nominated for the junior all-state tournament. Englemon was named the Bourbon County Holiday Classic MVP, a Bullitt East Tournament All-Tournament Team honoree, a Kentucky vs. Indiana All-State Game nominee and selected to the Northern Kentucky Athletics Conference All-Star Team her senior season.
She helped lead Holmes to the Kentucky High School Athletic Association (KHSAA) State Tournament Elite 8 in 2015-16 and the Final 4 in 2016-17.
"We are so excited to add a player of Tyrah's caliber to our roster," Wethington said. "She will help us fill a big hole left by our lone senior last year in Kayla Styles. She is a very gifted athlete and will add some much needed athleticism to our frontcourt.
"She comes to us from a very successful high school program at Holmes and I know she will be prepared to step in and contribute to our team right away."