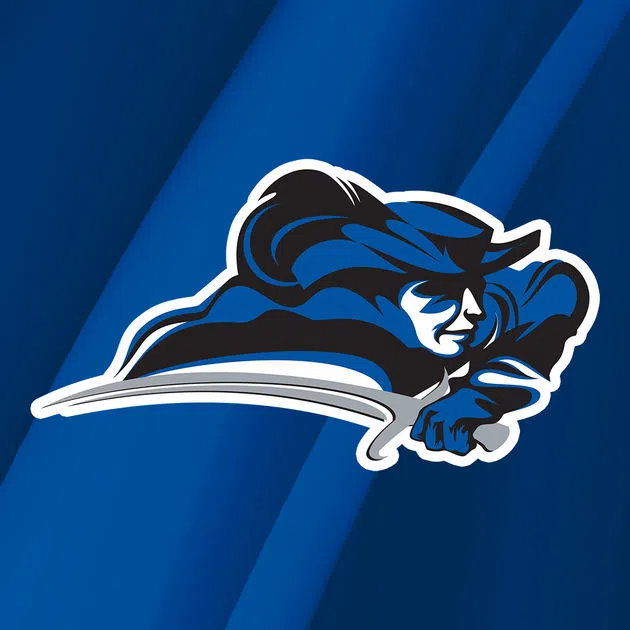 COLUMBIA, Ky. – The Lindsey Wilson men's basketball team finished the 2017-18 season with a 24-9 overall record, capturing the Mid-South Conference Tournament title and making an appearance in the NAIA National Tournament.
On the season, the Blue Raiders began the year with an 18-0 mark and were ranked as high as No. 2 in the NAIA Top-25 Poll. After the 18 consecutive wins, Lindsey Wilson lost eight of its last 11 games including four straight to close out the regular season.
After a 6-8 MSC regular season record earned them the sixth seed in the tournament, LWC won their first matchup over Cumberlands (Ky.) 53-40. Later in the semifinals, the Blue Raiders defeated Georgetown (Ky.) 80-58 for their second win in the tournament against a ranked team. In the championship game, Lindsey Wilson battled MSC rival Campbellsville (Ky.) where the Blue Raiders defeated the Tigers 84-76 to get an automatic bid to the NAIA Tournament.
In the national tournament, the Blue Raiders were the seventh seed and took on No. 2 seed Carroll (Mont.) in the first round. Lindsey Wilson was defeated 61-53 in the first round matchup.
o   Bryan Wallace – Second Team
First Team All Mid-South Conference
o   Bryan Wallace
Second Team All Mid-South Conference
o   Nic Brown
o   Charles Sutton
Academic All Mid-South Conference
o   Hannes Erhardt
o   Pepper Ben Ofokile