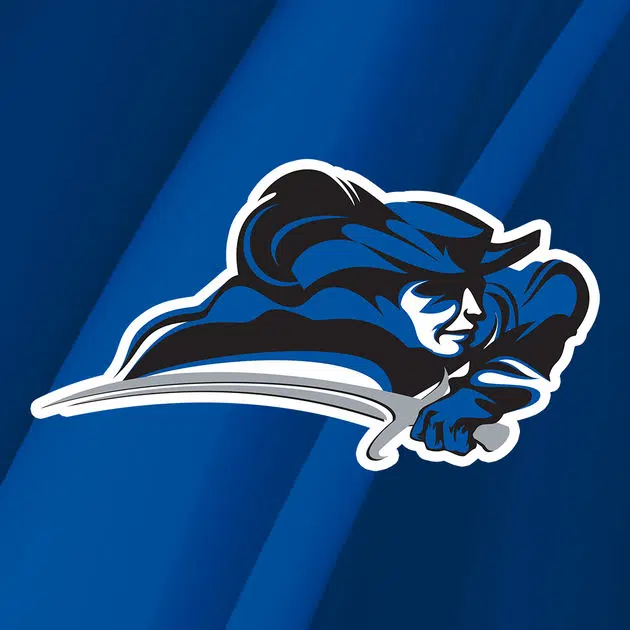 COLUMBIA, Ky. – The schedule for the upcoming 2018 Lindsey Wilson volleyball season was released by head coach Andy Cavins on Wednesday.
Fresh off capturing the program's first NAIA National Championship with a perfect 35-0 record in 2017, the Blue Raiders have a tough slate on the docket for the 2018 campaign. The schedule features 30 regular season matches, 20 of which are away from Biggers Sports Center, two early-season tournaments, 10 matches against national tournament qualifiers from a year ago and a 2017 National Championship Semifinal rematch.
LWC opens the season on the road as the Blue Raiders head to Nashville, Tennessee to take on Fisk (Tenn.) on Aug. 21 before returning to Columbia to the stronghold that is Biggers Sports Center, where the Blue Raiders have won 63 matches in a row dating back to Oct. 11, 2013, for their home opener against Asbury (Ky.) on Aug. 22.
Next up is the Mid-South Challenge in Bowling Green, Kentucky, an event that features 17 teams from six conferences. The Blue Raiders play four matches in two days against Union (Ky.), Tennessee Wesleyan, Reinhardt (Ga.) and Indiana Wesleyan on Aug. 24-25. Union, Reinhardt and Indiana Wesleyan all qualified for the national tournament in 2017.
Another competitive tournament is up next as LWC heads to Columbia, Missouri for a tournament hosted by the Columbia Cougars. The Blue Raiders again play four matches in two days, including contests with national qualifiers Columbia (Mo.) and Park (Mo.), Park advancing to the national quarterfinals last season.
The Blue Raiders remain on the road for their next five matches, including the start of conference play. After a non-conference battle with Brescia (Ky.) on Sept. 5, the Blue Raiders begin Mid-South Conference play on Sept. 10 against Pikeville (Ky.). Three more road matches in a four-day span are up next with matches at Cumberlands (Ky.) (Sept. 12), Indiana-Southeast (Sept. 13) and Life (Ga.) (Sept. 15).
Sept. 18 begins a four-game conference home stand with rivals Campbellsville (Ky.), Pikeville, Shawnee State (Ohio) and Cumberland (Tenn.) all paying visits to Biggers Sports Center. A road trip to St. Louis, Missouri on Sept. 28-29 is up next for matches against Ottawa (Kan.) and Missouri Baptist. Lindsey Wilson and Missouri Baptist met in last year's semifinal with the Blue Raiders winning a competitive match in three sets, including a 32-30 set two victory.
LWC heads to Georgetown (Ky.) on Oct. 2 before a three-game home stretch featuring contests with Cumberlands on Oct. 11 and Xavier (La.) and Fisk both on Oct. 12. Conference road matches on back-to-back days comes next at Shawnee State and Cumberland on Oct. 22-23 before wrapping up play at home with Life on Oct. 26 and Georgetown on Oct. 30. The regular season comes to a close on Nov. 1 at Campbellsville.
Postseason play begins on Nov. 8 with the Mid-South Conference Tournament at South Warren High School in Bowling Green, Kentucky. The NAIA National Championship Opening Round matchups are set for Nov. 17 with the NAIA National Tournament set to run Nov. 27 to Dec. 1 at the Tyson Events Center in Sioux City, Iowa.