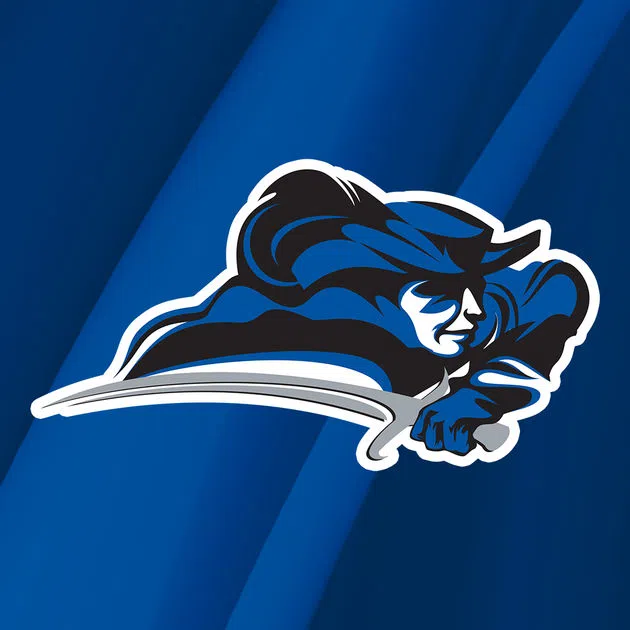 COLUMBIA, Ky. – The Lindsey Wilson men's tennis team concluded the 2018 season with a 14-1 record and advanced to the 2018 NAIA National Championship Tournament Second Round.
The Blue Raiders collected both the Mid-South Conference regular season championship and MSC Tournament crown in 2018. LWC racked up seven victories against opponents ranked in the NAIA Top-25, including six wins against top-10 ranked opponents. The lone loss of the season came against Reinhardt (Ga.) in the national tournament second round.
Denis Porcic was named the Mid-South Conference Player of the Year for the third-consecutive season, while also earning First Team NAIA All-American honors for the third year in a row, making him a four-time All-American. He posted a 13-1 singles and 14-1 doubles record this season as he moved to second on the program's all-time singles wins list (62) and doubles wins list (64).
o   Denis Porcic – First Team
o   Camilo Erazo – Second Team
o   Ivan Solans Diaz – Honorable Mention
Daktronics-NAIA Scholar-Athlete
o   Mac Montgomery
NAIA National Player of the Week
o   Denis Porcic – Apr. 4, Apr. 18, Apr. 25
ITA East Region Senior Player of the Year
o   Denis Porcic
ITA East Region Freshman Player of the Year
o   Camilo Erazo
Mid-South Conference Player of the Year
o   Denis Porcic
Mid-South Conference Freshman of the Year
o   Camilo Erazo
Mid-South Conference First Team
o   Denis Porcic
o   Camilo Erazo
Mid-South Conference Second Team
o   Edberg Espinoza
o   Javier Raya
o   Ivan Solans Diaz
Mid-South Conference Player of the Week
o   Camilo Erazo – Feb. 26
o   Denis Porcic – Apr. 2, Apr. 16, Apr. 23
Academic All Mid-South Conference
o   Isaac Allen
o   Mac Montgomery
o   Ivan Solans Diaz