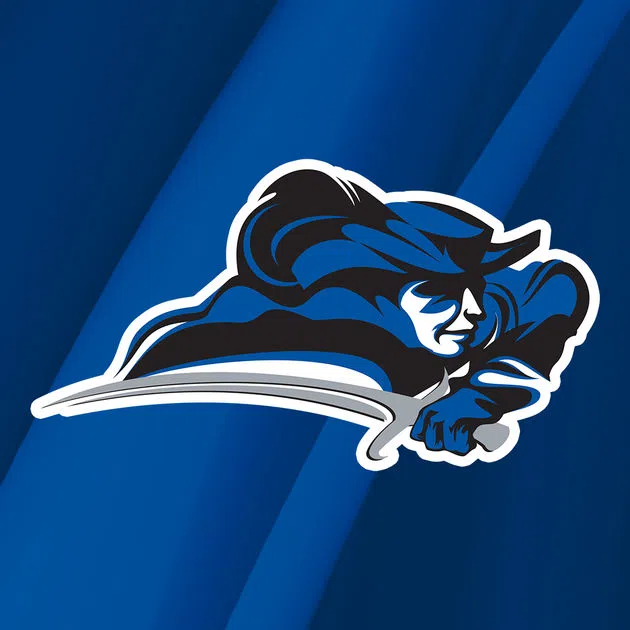 COLUMBIA, Ky. – Lindsey Wilson wrestling head coach Corey Ruff announced the schedule for the upcoming 2018-19 season on Tuesday.
A total of 18 regular season events are on the slate for the year beginning with the NCAA Division I Kent State University Duals up in Kent, Ohio on Nov. 2 to open the season. Lindsey Wilson will also send grapplers to the Patriot Open hosted by Cumberlands (Ky.) in Williamsburg, Kentucky on Nov. 3.
The Blue Raiders open competition at Biggers Sports Center on Nov. 10 with the LWC Duals. Then it's back on the road one week later for the Joe Parisi Open hosted by NCAA Division II member Lindenwood University in St. Charles, Missouri on Nov. 17. The Indiana Little State Invitational is scheduled for Dec. 1 in Indianapolis, Indiana.
A string of three-consecutive road duals is up next as the Blue Raiders start the trip by heading up to Louisville, Kentucky to take on NCAA Division II member Bellarmine (Ky.). Lindsey Wilson then heads south to open Mid-South Conference competition with back-to-back duals. First up is a Dec. 15 showdown with Southeastern (Fla.) in Lakeland, Florida, followed by a Dec. 17 trip to Mount Vernon, Georgia to take on Brewton-Parker (Ga.).
The 2019 calendar year begins with the Blue Raiders heading back up to Louisville to compete in both the NAIA National Duals and the NUWAY Open on Jan. 4-5. A return to conference action is up next as the Blue Raiders host their first home conference dual of the season on Jan. 15 against Cumberland (Tenn.).
Another big invitational comes next as LWC heads to Marshall, Missouri for the two-day Missouri Valley College Invite starting on Jan. 18. Midway (Ky.) pays a visit to Biggers Sports Center for a MSC dual on Jan. 25 as LWC sends grapplers to the Cumberland Open in Lebanon, Tennessee on Jan. 26.
Lindsey Wilson hosts Life (Ga.) on Jan. 29 before heading up the road to rival Campbellsville (Ky.) a few days later on Jan. 31. The dual season comes to a close on Feb. 5 as the Blue Raiders host Cumberlands (Ky.) on Feb. 5 and the regular season ends with the Newberry Open in Newberry, South Carolina on Feb. 9.
Postseason competition begins on Feb. 16 with the Mid-South Conference Championships in Bowling Green, Kentucky and the 2019 NAIA National Championship is set for March 1-2 in Des Moines, Iowa.