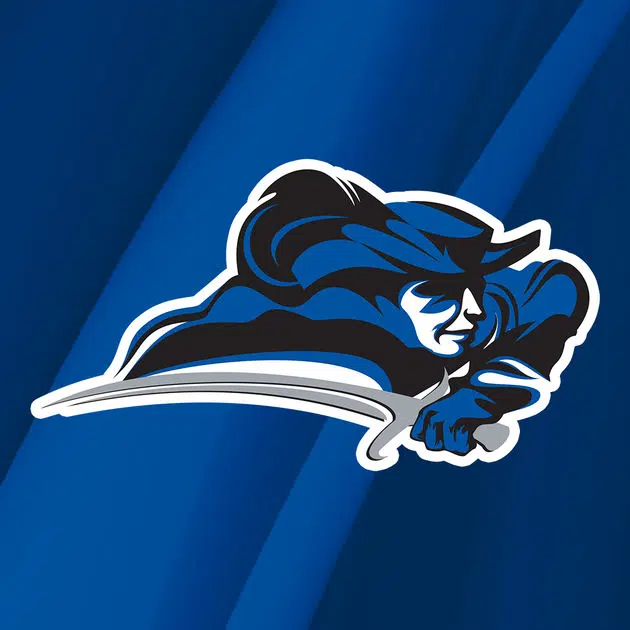 Lindsey Wilson Men's Soccer picked to win the Mid-South Conference in 2018
COLUMBIA, Ky. — Lindsey Wilson men's soccer is favored to capture the 2018 Mid-South Conference regular-season title, according to the MSC Preseason Coaches' Poll released on Wednesday.
The Blue Raiders received 48 voting points and six of the eight first-place votes from the conference coaches. Lindsey Wilson captured the program's conference-leading 13th regular-season title in 2017. The Blue Raiders concluded the season with a 14-4 overall record, including a 7-0 mark in the MSC.
Cumberland (Tenn.) is second in the poll with 40 voting points. Campbellsville (Ky.) is third with 38 voting points and Life (Ga.) is fourth with 31 voting points. Campbellsville and Life each received a first-place vote in the poll. Coaches were not allowed to vote for their own team.
Cumberlands (Ky.) is projected fifth in the poll with 28 voting points while Georgetown's (Ky.) is sixth with 17 voting points. Pikeville's (Ky.) is seventh with 13 voting points and Shawnee State completes the preseason poll with nine voting points.
Lindsey Wilson opens the 2018 season at 7 p.m. CT on Friday, Aug. 24, against Grace (Ind.) at Walter S. Reuling Stadium. The Blue Raiders begin conference play on Sept. 26 at home against Campbellsville.
2018 Mid-South Conference Men's Soccer Preseason Coaches' Poll
Pos.
Team
Points (First-Place Votes)
2017 Record (MSC)
1.
Lindsey Wilson (Ky.)
48 (6)
14-4 (7-0)
2.
Cumberland (Tenn.)
40
15-3-2 (5-1-1)
3.
Campbellsville (Ky.)
38 (1)
14-5-2 (5-1-1)
4.
Life (Ga.)
31 (1)
9-9 (3-4)
5.
Cumberlands (Ky.)
28
8-7-3 (4-3)
6.
Georgetown (Ky.)
17
7-10-1 (2-5)
7.
Pikeville (Ky.)
13
4-12-1 (1-6)
8.
Shawnee State (Ohio)
9
2-17 (0-7)