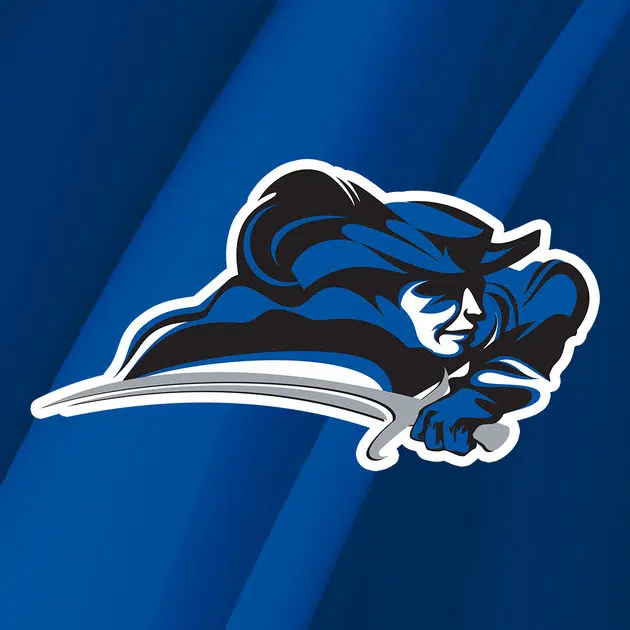 COLUMBIA, Ky. — Lindsey Wilson volleyball is the favorite to capture the Mid-South Conference regular-season title in 2018, conference officials announced on Wednesday with the release of the preseason poll.
The Blue Raiders received 46 voting points from the conference coaches and five of the eight first-place votes in the preseason poll. Coaches were not allowed to vote for their own team.
Lindsey Wilson is the defending NAIA National Champions, completing a perfect 35-0 campaign in 2017. The Blue Raiders swept the MSC regular season and tournament titles last season without dropping a set in Mid-South Conference play.
Georgetown (Ky.) is second in the poll with 43 voting points and the final three first-place votes. Campbellsville (Ky.) is third in the preseason poll with 37 points followed by Cumberlands (Ky.) with 30 voting points.
Cumberland (Tenn.) is fifth with 25 voting points followed by Life (Ga.) with 23 voting points. Pikeville (Ky.) and Shawnee State (Ohio) are tied for seventh in the eight-team conference with 10 voting points.
Lindsey Wilson has won each of the last five regular-season crowns. The Blue Raiders boasts a 74-2 regular season record in the Mid-South Conference over the last five seasons.
Lindsey Wilson opens the 2018 season at 7 p.m. CT on Tuesday, Aug. 21, as the Blue Raiders travel to Fisk (Tenn.) in Nashville, Tennessee. The Blue Raiders open Mid-South Conference play on Sept. 10 at Pikeville.