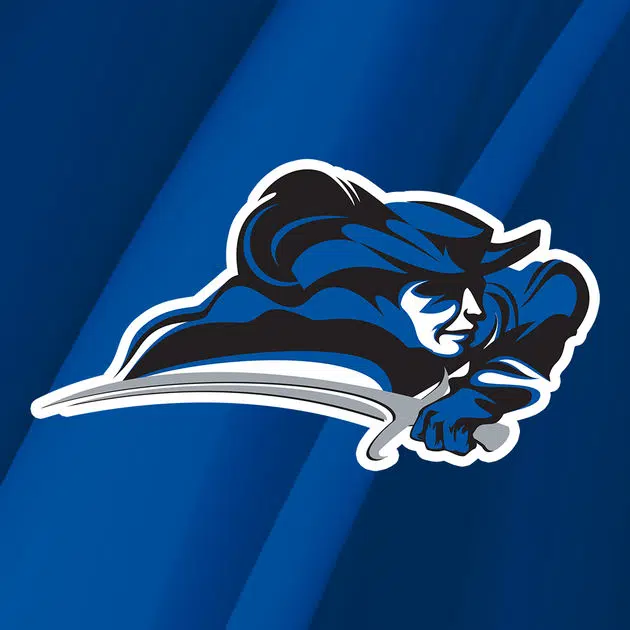 COLUMBIA, Ky. – The Lindsey Wilson volleyball team opens the 2018 season on the road on Tuesday as the Blue Raiders face Fisk (Tenn.) at 7 p.m. CT at Henderson Memorial Gymnasium.
Lindsey Wilson starts the campaign as the No. 1-ranked team according to the NAIA Coaches' Top 25 Poll released earlier this month. The Blue Raiders received 371 points, in addition to 11 out of 14 first place votes in the poll. Dordt (Iowa) sits in second with three first-place votes and 364 points. Missouri Baptist, Viterbo (Wis.) and Park (Mo.) round out the top five in the coaches' poll. Fellow Mid-South Conference member, Georgetown (Ky.), is sitting in the poll at No. 17.
Lindsey Wilson College holds the longest active streak in the top 25 at 58 appearances and the last 27 of them being in the top 5. Lindsey Wilson is scheduled to face six teams out of top 25 this season: No. 22 Indiana Wesleyan, No. 14 Columbia (Mo.), No. 5 Park (Mo.), No. 23 Ottawa (Kan.), No. 3 Missouri Baptist and No. 17 Georgetown.
The Blue Raiders are fresh off a historic season in 2017 which saw the program capture its first NAIA National Championship along with going 35-0 throughout the year, dropping just five sets all season.
Lindsey Wilson returns eight student-athletes from the national championship-winning team, led by NAIA All-American honorees Grace Blomstedt, Paulina Sobolewska and Elly Burke. Blomstedt and Sobolewska were Second Team All-Americans while Burke earned Honorable Mention honors. Sobolewska and Burke were also both named to the NAIA All-Tournament team at the national championship.
Fisk posted an 11-12 record last year. The Bulldogs return just one student-athlete from 2017 in Skye Faucher, boasting nine freshmen on the roster.
It marks the first meeting between the two programs on the volleyball court.
Lindsey Wilson begins its season Tuesday in Nashville at 7 p.m. CT.