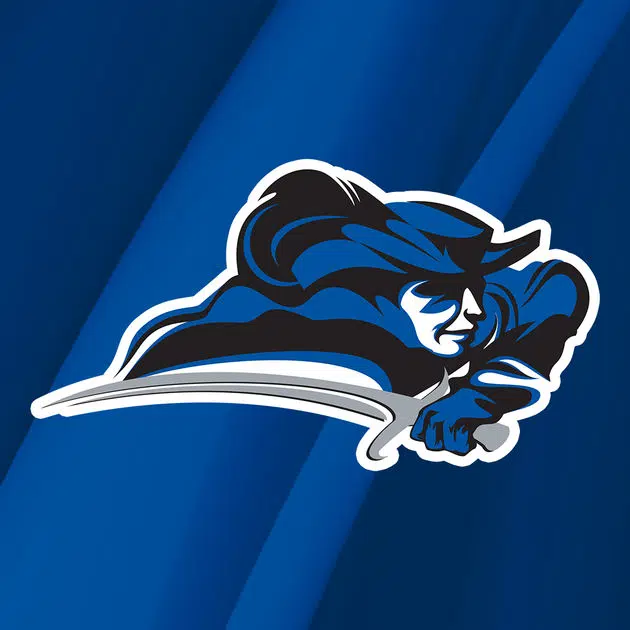 Lindsey Wilson College Director of Student Activities Lafawn Nettles summed up the overarching message on Saturday afternoon when she told the new LWC students that Lindsey Wilson was filled with "limitless opportunities."
The liberal arts college's faculty and staff officially welcomed members of the Class of 2022 on Saturday.
"Your success will result from hard work, fun and friendship. But the resources and tools you need to succeed are available at Lindsey Wilson," said Nettles.
Although several hundred students began to move into the college's residence halls earlier in the month, the official welcome ceremony was held Saturday. College officials expect more than 1,100 students to live on campus in 2018-19. That will increase Columbia's population by about 25 percent for the next nine months.
LWC's Vice President of Academic Affairs Patricia Parrish also encouraged the new freshmen at Saturday's kick-off ceremony to take full advantage of opportunities provided by Lindsey Wilson.  
"I feel confident standing here today that if you take the opportunities you will be presented over the next four years then you will be ready to enter graduate school or to embark upon your professional career."
LWC's newest academic program for the 2018-19 school year is the Bachelor of Arts in Women's and Gender Studies. The college has also added a bachelor's degree in interdisciplinary studies to allow students to incorporate differing fields of interest into a college degree. LWC offers more than 30 undergraduate and three graduate-level programs in the liberal arts, as well as select professional studies in business, counseling and nursing.
"I look forward to seeing each and every one of you cross the stage and receive your degree," said Parrish. "In order to achieve that, we will work to provide you with the opportunities needed for your success and support your efforts to maximize your education."
LWC President William T. Luckey Jr. said members of the Class of 2022 will begin an exciting chapter in their lives when the fall semester begins Tuesday, August 21, 2018.
"You've made a great decision in attending Lindsey Wilson College," said Luckey, who just celebrated his 20th anniversary as the college's eighth president. " But the next decision I want you to commit to is to do more than just attend Lindsey Wilson — I want you to finish. In fact, I want you to finish together. Your class, the Class of 2022, will accomplish amazing things together. Love each other and take care of each other because that's what family is supposed to do. Welcome to this family and to your new home."
Freshman Emily Cecil from Burkesville, Ky., was among the more than 600 new college freshmen moving into the residence halls on Saturday.
"I'm from a small town and that's why Lindsey Wilson College appealed to me," said Cecil. "I feel like I'll be able to acclimate to a small school in a small town much more easily. I'm also excited about the chance to major in Human Services and Counseling."
When students arrived for the fall semester, they were greeted with a recently completed renovation to Biggers Sports Center. Home to Lindsey Wilson volleyball, wrestling and men's and women's basketball, Biggers received new bleachers and floors for the upcoming school year. Also added for the new school year is co-ed archery. The new sport is the first addition for LWC athletics since football in 2010. Led by Head Coach Mike Willis, 19 student-athletes have signed to compete for the 2018-19 season.
LWC Student Government Association President Jakob Beckley of Pleasureville, Ky., concluded the kick-off event by echoing the message of opportunity.
"I hope you are ready for what is about to be the best four years of your life. Being a Blue Raider is an incredible experience that gives you so many opportunities," said Beckley. "Opportunities to meet new people, to make lifelong friends, to travel the world, to learn about subjects you're passionate about, to eat a lot of mashed potatoes and to win an intramural championship."
"Take advantage of each and every opportunity at LWC, because it will go by so quickly."