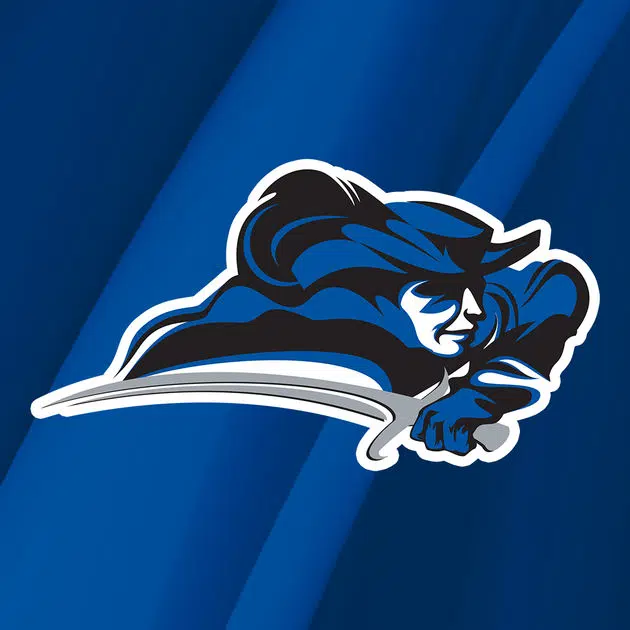 COLUMBIA, Ky. — Andrew Revanales scored the lone goal of the game and the Lindsey Wilson men's soccer defense held off a furious rally throughout the second half to beat visiting Florida National 1-0 tonight at Walter S. Reuling Stadium.
Revanales scored in the 40th minute of a back-and-forth opening half to give Lindsey Wilson the 1-0 lead. Then, the Blue Raider defense made the goal stand up over the final 44 minutes against a high-powered attack when Lindsey Wilson went a man down in the second half.
The combination of the Revanales' goal and the stout Lindsey Wilson defense propelled the Blue Raiders (1-0-1) to their first win of 2018. Florida National falls to 2-1 on the season with the setback.
Both teams produced chances in the opening 40 minutes.
Lindsey Wilson goalkeeper William Diaz made a pair of spectacular saves on back-to-back shots from Rodrigo Costa in the 10th minute to keep the game scoreless. Diaz has not allowed a goal in 200 minutes this season.
Lindsey Wilson countered with a chance — again from Revanales — as he threaded a shot through a pair of defenders from just outside the penalty area that narrowly went wide in the 25th minute.
Fifteen minutes later, Rainer De Jesus set up the game-winner as he played a through ball to Revanales just outside the penalty area. The pass put Revanales in a one-on-one position and this time, he did not miss. The goal is Revanales' 21st career Lindsey Wilson goal.
Lindsey Wilson closed the first half outshooting the Conquistadors 10-6, including 4-3 in shots on goal.
The even first 45 minutes turned a one-sided in the second half after an Anouar Adam red card in the half's second minute.
Florida National — who scored four goals last night in a 4-1 win over Grace (Ind.) — took advantage of being a man up. The Conquistadors outshot the Blue Raiders 17-2 in the second frame.
Despite the advantage, Diaz and the Lindsey Wilson defense kept its second straight clean sheet. Diaz finished the game with four saves en route to his 10th career shutout.
Florida National ended the night with a 23-12 shots advantage, but each team ended the game with four shots on target.
Lindsey Wilson hits the road over Labor Day weekend as the Blue Raiders travel to Roosevelt (Ill.) on Saturday, Sept. 1, in Chicago. Kickoff is slated for 2 p.m. CT.