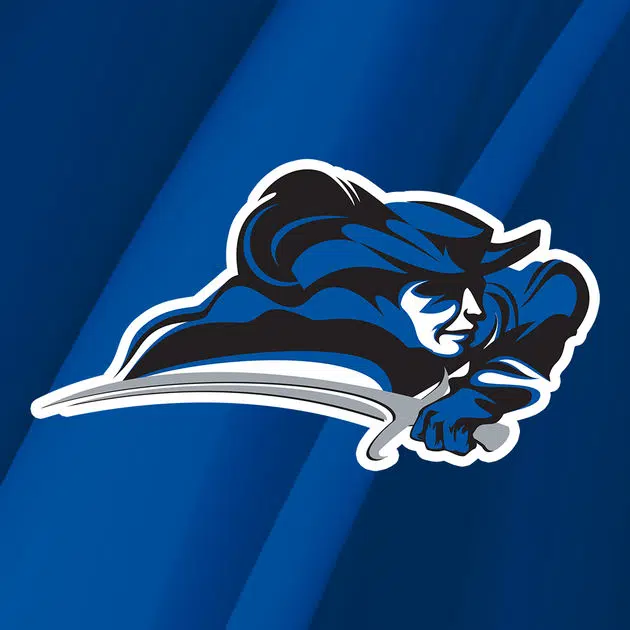 BOWLING GREEN, Ky. – The Lindsey Wilson volleyball team wrapped up competition at the Mid-South Conference Challenge with a pair of sweeps over Reinhardt (Ga.) and No. 22-ranked Indiana Wesleyan on Saturday at Ephram White Gym.
The Blue Raiders end the weekend with a 4-0 record after defeating Union (Ky.) and Texas Wesleyan yesterday at the event, taking down the Bulldogs in straight sets but needing to rally from a 0-2 deficit to top the Rams to improve to 6-0 on the year with today's wins. LWC has swept five of their first six opponents in 2018.
In the first match of the day, Reinhardt (4-3), who is receiving votes in the national poll, were unable to combat the high-powered Lindsey Wilson offense that hit well above the .300 mark with a .343 attacking percentage in the 25-10, 25-15, 25-22 win. The Eagles were held to just a .081 attacking mark, committing 19 errors in the process.
LWC came out firing after in the first set to the tune of a .545 attacking percentage with 19 kills and just one error. The Blue Raiders never trailed in the second set but had to use a late 10-5 run in the third set to erase a two-point deficit and secure the sweep.
A trio of Blue Raiders reached double-digit kills. Paulina Sobolewska led the squad with 13 kills but had to do so on 35 swings with six errors. Sarah Cruz finished with 11 kills while Grace Blomstedt had 10 kills with a .529 hitting percentage. Elly Burke just missed out on a double-double after posting nine kills and a match-high 20 digs. Klara Mikelova also had double-digit digs with 15 while Autumn Proctor posted 35 assists in the win.
In the night cap against Indiana Wesleyan, LWC once again hit well above the .300 mark, this time at a .382 clip in the 25-22, 25-16, 25-16 win. The Blue Raiders were able to pick up points via a season-high eight service aces, including a career-high four from Nathalya De Souza.
Cruz once again recorded double-digit kills with 14, her fourth double-digit kill match of the season. Sobolewska finished with 13 kills while Proctor posted 32 assists. Mikelova led the squad with 14 digs while De Souza had 10.
The Blue Raiders are back on the road next weekend for another four matches in two days for the Columbia (Mo.) College Tournament on Aug. 31-Sept. 1.