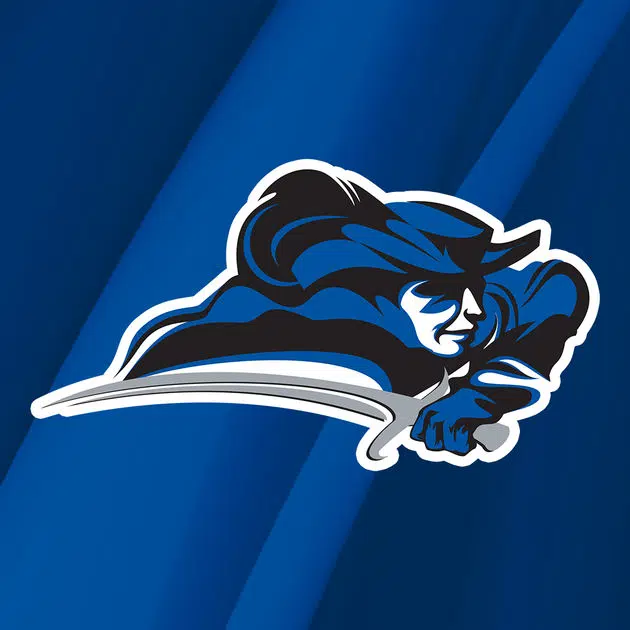 CHICAGO, Ill. – Ninth-ranked Lindsey Wilson men's soccer needed extra-time today to pick a 2-1 double overtime win over Roosevelt (Ill.) at Toyota Park.
The winning combination of Andrew Revanales and Rainer De Jesus proved to be the difference in the match.
After a Roosevelt (1-2) goal in the 32nd minute by Anibel Mendoza, De Jesus made a quick move to get a goal in the 42nd minute with the help of Karim Jouini to even the score at 1-1. The game remained tied at 1-1 for the remaining of regulation and into the second overtime.
Finally, in the 107th minute, Revanales took a shot from distance, beating Roosevelt goalkeeper Jesus Velasco for the game-winning goal.
Despite surrendering his first goal of the season, Lindsey Wilson goalkeeper William Diaz posted a season-high 11 saves.
Roosevelt outshot the Blue Raiders (2-0-1) 18-16, but it was not until overtime, where it seemed the Blue Raiders were able to take advantage of their shots, in which they grabbed the shots advantage, including the Ravanales game winning goal.
The Blue Raiders are in action again on Monday, Sept. 3, at Olivet Nazarene (Ill.) at Snowbarger Athletic Complex in Bourbonnais, Illinois. Kickoff is slated for 4 p.m. CT. Live stats and video are available will be provided by Olivet Nazarene.