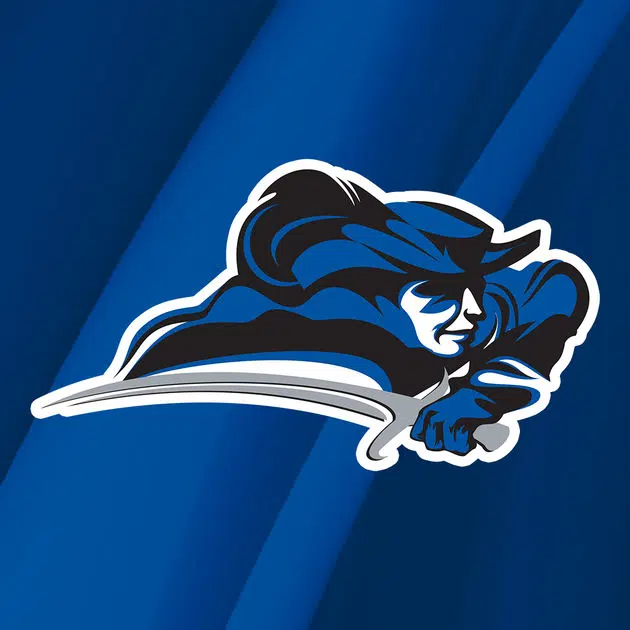 COLUMBIA, Mo. — Top-ranked Lindsey Wilson volleyball split a pair of matches today to complete play at the Columbia (Mo.) Hampton Inn Classic.
The Blue Raiders dropped today's opening match against No. 5 Park (Mo.) 25-23, 25-23, 25-18 and bounced back with a 23-25, 25-17, 25-20, 23-25, 15-4 win over The Master's (Calif.) to finish the two-day event with a 2-2 record.
Lindsey Wilson (8-2) hit just .193 — its second straight match of sub .200 team attacking — against the unbeaten Pirates in today's opener.
The match was tight throughout despite the final match score — featuring 21 ties and seven lead changes. Ultimately, the match came down to the attack as Park concluded hitting .289 as a squad.
Sarah Cruz and Klara Mikelova each finished the match with 12 kills while Abby Grubbs led the team with 29 assists. Defensively, Lilo Larzelere posted a team-high 20 digs and Grace Blomstedt produced three assisted blocks.
The Blue Raiders closed the weekend with their second five-set win in three tries this season against The Master's. After splitting the first two sets, Lindsey Wilson scored eight of the first nine points of the decisive set and cruised to the 14-5 fifth-set win.
Cruz led a trio of Blue Raiders with double-digit kills with a match-high 18. Paulina Sobolewska added 13 while Elly Burke chipped in 11. Blomstedt just missed a joining the trio, finishing with nine kills. She also amassed eight assisted blocks as the Blue Raiders finished the match with a solo block and 22 assisted blocks.
Autumn Proctor recorded her first career double-double in the win with a match-high 44 assists and 10 digs. Burke added 18 digs to go along with her 11 kills to join Proctor with a double-double. Larzelere ended with a career-high 30 digs.
Lindsey Wilson returns to action at 6 p.m. CT on Tuesday, Aug. 4, as the Blue Raiders travel to Indiana Southeast in New Albany, Indiana.