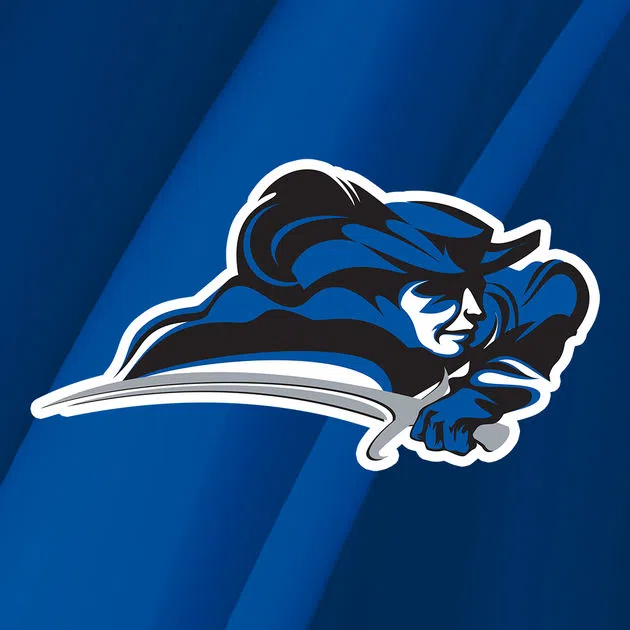 COLUMBIA, Mo. — Top-ranked Lindsey Wilson split a pair of matches on Friday night at the Hampton Inn Classic.
The Blue Raiders move to 7-1 on the season after a win in the first match against MidAmerica Nazarene (Kan.) and then falling in the second match in five sets against No.14 Columbia (Mo.). The loss snapped Lindsey Wilson's 42 match winning streak dating back to last season. Lindsey Wilson swept the Pioneers (1-7) with scores of 25-16, 25-20, and 25-14 in the first match of the day.
Sarah Cruz led the team in kills with 17 and had a hitting percentage of .433 for the match. Elly Burke led the team in hitting percentage with .667 and tallied 12 kills in the win versus the Pioneers.
Autumn Proctor set-up the Lindsey Wilson offense with a team-high 33 assists. Klara Mikelova had a team-high 17 digs and a pair of assists in the victory.
In the second match, the Blue Raiders fought hard for five sets but could not hold off Columbia (4-0). The first set ended in a 25-18 win for the Cougars just before the Blue Raiders won back-to-back sets in the second and third. Lindsey Wilson then conceded the next two sets by scores of 25-17 and 16-14, respectively. 
Cruz again led the team in kills with 18 and ended with a match-high .444 attacking percentage on a night when the Blue Raiders hit a season-low .219. Burke finished with 13 kills and a .312 attacking percentage.
Proctor posted a career-high 48 assists for the match. Three Blue Raiders posted double-digit digs with Burke leading the group with 25. Mikelova posted a double-double as she had 13 kills along with 13 digs. 
Lindsey Wilson returns to action at 11 a.m. CT on Saturday against No. 5 Park (Mo.) and closes out the Hampton Inn Classic against The Master's (Calif.) at 3 p.m. CT.