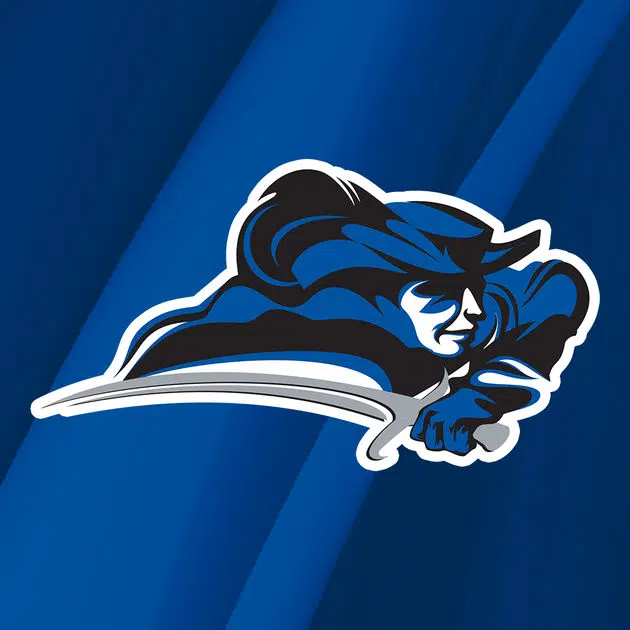 NEW ALBANY, Ind. — No. 4-ranked Lindsey Wilson knocked host Indiana Southeast from the unbeaten ranks tonight at the IU Southeast Activities Building.
The Blue Raiders (9-2) played an up-and-down match to beat the Grenadiers (7-1) 25-22, 25-10, 22-25, 25-16.
Reining Mid-South Conference Attacker of the Week Sarah Cruz led the Blue Raiders with 17 kills while Elly Burke chipped in 10 kills without an error for a team-high .556 hitting percentage. Burke added 21 digs for her third double-double of the season and her second straight. Paulina Sobolewska contributed 12 kills in the win.
Lindsey Wilson used a five-point run to erase a 14-13 deficit midway through the first set and eventually seized a 21-15 lead. IU Southeast bounced back to cut the Lindsey Wilson lead to one point twice — 21-20 and again at 23-22.
An Alexis Smith kill gave the Blue Raiders a set point and Burke provided the final strike to give Lindsey Wilson the 25-22 first-set win.
The Blue Raiders dominated the second set.
Lindsey Wilson hit a match-high .400 as a team with 14 kills and just two errors.
Tied at 3-3, the Blue Raiders ran off seven straight points and 12 of the next 13 to take a 15-4 lead. Cruz provided five kills in the set while Burke and Sobolewska chipped in three each. Grace Blomstedt did her work defensively, blocking a pair of attempts from the Grenadiers. She finished the match with three solo and two assisted blocks. Abby Grubbs had her best set of the night from the setter position with 13 assists and one kill. She finished with a match-high 38 assists.
Following its best set, Lindsey Wilson struggled in the third set — a 25-22 setback.
The Blue Raiders committed seven attack errors in the frame.
Despite falling behind by as many as four points (19-15), the Blue Raiders had a chance for the sweep. Lindsey Wilson tied the match at 19-19 with four consecutive points and entered the final points of the set knotted at 22-all.
However, a pair of IU Southeast kills sandwiched around a Lindsey Wilson error forced a fourth set.
Lindsey Wilson never trailed in the fourth and final set, scoring five of the first six points of the set. The Blue Raiders would ultimately lead the set by as many as nine points.
Cruz provided the offensive punch with six kills in the frame while Autumn Proctor added nine assists and a service ace during the set.
Lindsey Wilson returns to action at 7 p.m. CT on Wednesday, Sept. 5, as the Blue Raiders travel to Brescia (Ky.) in Owensboro, Ky.