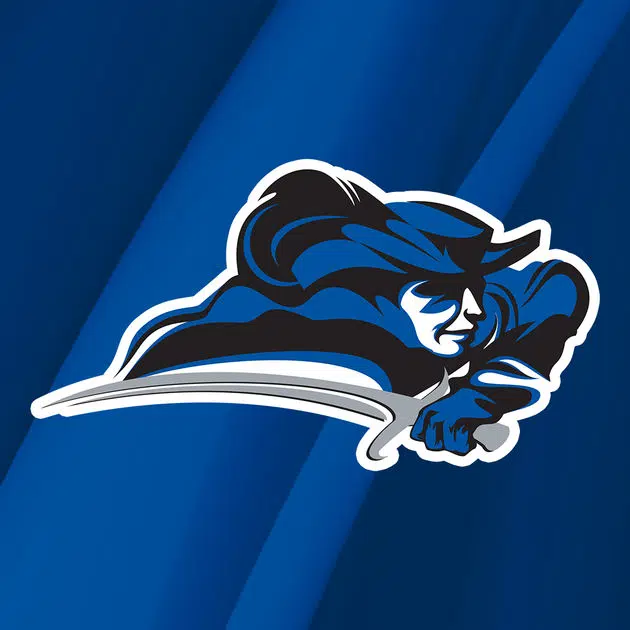 COLUMBIA, Ky. – The No. 6-ranked Lindsey Wilson men's soccer team dropped a hard-fought match at home against Georgia Gwinnett 4-3 in the last seconds of overtime.
Omar Thali netted the golden goal with just three seconds remaining in the overtime to push the Grizzlies to the win in a back-and-forth match.
The Blue Raiders (3-1-1) opened the scoring for tonight's match with an Andrew Revanales goal in the 19th minute. Neville Morgan played the ball through to Revanales who lofted the ball over the Georgia Gwinnett goalkeeper Matija Gilgorovic and into the back of the net.
The Grizzlies (3-2-1) answered with two goals in the first half. The first goal came in the 22nd minute off the foot of Michael Weber while the second goal was scored in the 42nd minute by Toni Tiente.
After 76 minutes of play, Lindsey Wilson tied the match with David Ibrahimkadic hitting the back of the net from 30-yards out. In the 84th minute, the Blue Raiders took the lead with Revanales scoring his seventh goal of the season to give Lindsey Wilson the 3-2 lead.
The lead was short-lived.
Less than a minute later, Herb Sevilla tied the match at 3-3 with a shot from just outside the penalty area that beat Lindsey Wilson goalkeeper Noah Slepicka. Slepicka finished his first collegiate start with a pair of saves in the setback.
The match remained tied until Thali's final strike in the 100th minute.
The Blue Raiders had plenty of opportunities tonight by outshooting the Grizzlies 21-11, included a 9-6 shots on goal advantage.
Lindsey Wilson returns to action against Indiana Wesleyan at 7 p.m. CT on Thursday, September 13 at Walter S. Reuling Stadium.