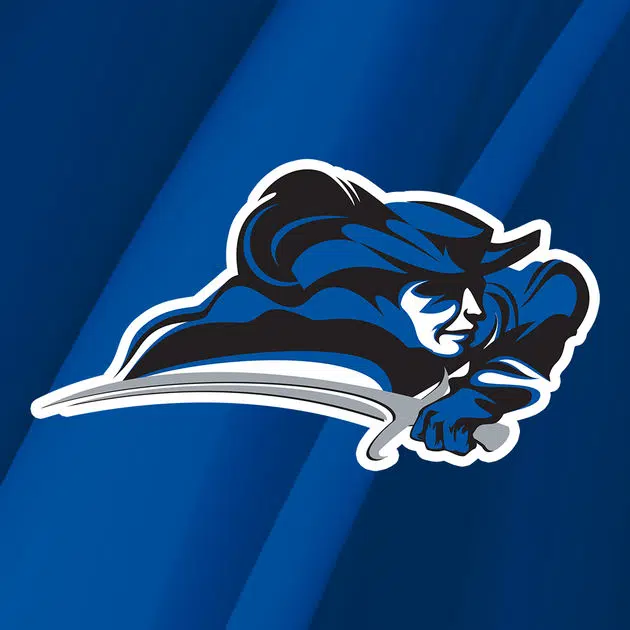 PIKEVILLE, Ky. — No. 4 Lindsey Wilson volleyball won its Mid-South Conference opener tonight with a sweep of host Pikeville (Ky.) at the UPIKE Gym.
The Blue Raiders (11-2, 1-0 in the MSC) overcame a slow start to record their seventh sweep of the season with the 25-19, 25-12, 25-16 win.
Pikeville (7-10, 0-2) led 15-11 in the first set before the Blue Raiders went on one of their patented runs — a theme for the evening. The Blue Raiders scored 11 of the next 12 points and ultimately took the opening set 25-19.
Two-time reining MSC Volleyball Attacker of the Week Sarah Cruz led the charge for the Blue Raiders with seven first-set kills. She finished the night with 14 kills — the lone player to record double-digit kills.
Just like the first set, Lindsey Wilson used a big run to break free from the pesky Bears. Tied at 6-6, the Blue Raiders used a 14-2 run to sprint away from Pikeville en route to a 25-12 win.
Elly Burke provided four of her nine kills in the set without committing an error. Burke concluded the match hitting a team-high .533. She added 15 digs in the win.
Lindsey Wilson forced the Bears into seven hitting errors in the set. Pikeville posted a -.065 attacking percentage in the second frame and had a .000 hitting percentage for the match — producing 21 kills and 21 hitting errors.
Burke had five more kills in the third set while Grace Blomstedt and Paulina Sobolewska each added three in a 25-16 third-set win.
The two teams went back-and-forth in the final set — tied at 13-13 — before Lindsey Wilson scored six straight points and 12 of the 15 to close out the set and match with a 25-16 win.
The win marks the 31st straight for the Blue Raiders against Mid-South competition.
Abby Grubbs finished with a match-high 34 assists. She added three kills, five digs and three blocks in the win. Klara Mikelova produced a match-high 19 digs and three service aces.
Lindsey Wilson returns to action at 6 p.m. CT on Wednesday, Sept. 12, as the Blue Raiders travel to Cumberlands (Ky.) in Williamsburg, Ky.