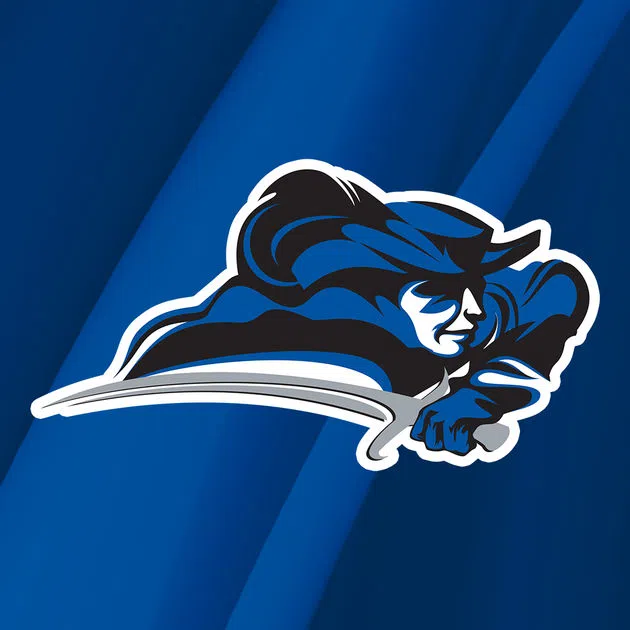 COLUMBIA, Ky. — Lindsey Wilson football's Cameron Dukes and Blake Ingleton have been named Mid-South Conference Bluegrass Division Players of the Week, conference officials announced on Monday.
Dukes earns the MSC Bluegrass Division's Offensive Player of the Week honor while Ingleton earns divisional special teams player of the week.
Dukes completed 12-of-15 passes in a little more than two quarters in the Blue Raiders' 69-14 win over Pikeville (Ky.) on Saturday. He posted career highs in passing yards (281) and passing touchdowns (5) in his third career start.
The Shepherdsville, Ky., native's five touchdown passes covered nine, 33, 50, 52 and 53 yards and went to five different receivers.
Dukes leads the Mid-South in total offense (279.3 yards) and ranks second in passing yards per game (259.3).
The honor is his first career weekly conference award.
Ingleton returned his only kickoff chance 85 yards for a touchdown to cap Saturday's win.
The touchdown is Ingleton's third career kickoff-return score and the ninth in the program's history. It was one of three touchdowns on the night for Ingleton. He also had a rushing touchdown and a receiving touchdown. Ingleton added 113 yards rushing on 13 carries during the game.
The weekly conference honor is the Queens, New York, native's second of the season and fifth of his career. Ingleton earned MSC Bluegrass Division Offensive Player of Week on Sept. 3.
Lindsey Wilson is off this week and returns to action at 6 p.m. CT on Thursday, Sept. 27, as the Blue Raiders travel to Presbyterian (S.C.) in Clinton, South Carolina.