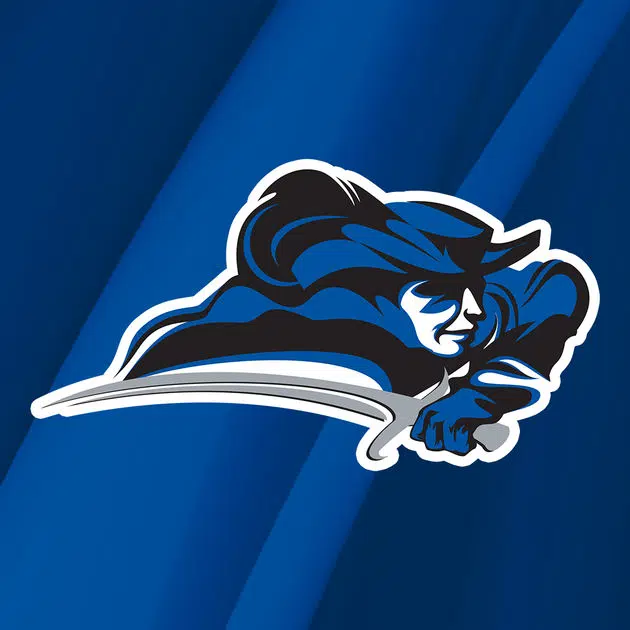 COLUMBIA, Ky. – The No. 4-ranked Lindsey Wilson volleyball team defeated Shawnee State in straight sets on Saturday afternoon at Biggers Sports Center in Mid-South Conference action. As a team, the Blue Raiders recorded 52 kills, adding a .370 hitting percentage for the match. The Bears managed just 26 kills and .153 hitting percentage.
Elly Burke paced the Lindsey Wilson (16-2, 6-0 MSC) attack, recording 13 kills as Sarah Cruz had nine of her own. Alexis Smith added seven kills as she recorded a .600 hitting percentage, marking the fourth straight game the freshman has hit over .300 in a contest.
The first set was all Lindsey Wilson as the Blue Raiders jumped out to an early 10-5 lead and never looked back. LWC closed out the set on a 15-7 run to go up 1-0 in the match.
Cruz and Klara Mikelova both recorded four kills in the set as the Blue Raiders hit an even .500, after recording 17 kills and just three errors.
Lindsey Wilson failed to carry momentum into the second set as a sluggish start saw the Blue Raiders trailing 9-6 early. A kill by Paulina Sobolewska and Nathalya De Souza, as well as a host of errors by the Bears gave LWC an 11-10 lead.
The Blue Raiders would push their lead to as many as four before Shawnee State (8-9, 0-4 MSC) was able to tie things up at 21. Two attack errors by the Blue Raiders and a kill by LWC's Autumn Proctor gave the Bears a 23-22 advantage but three straight points by Lindsey Wilson closed out the set.
In the early going of the third frame the two squads traded points, until two kills by Sobolewska and one from Burke gave LWC an 8-5 advantage. From there the action was back and forth as the two team traded points until the Blue Raiders were able to close out the set on a 5-1 run. Lindsey Wilson would take the set 25-18 and the match 3-0.
The Blue Raiders are back in action on Tuesday at 6:30 p.m. CT when they play host to Cumberland (Tenn.) at Biggers Sports Center.