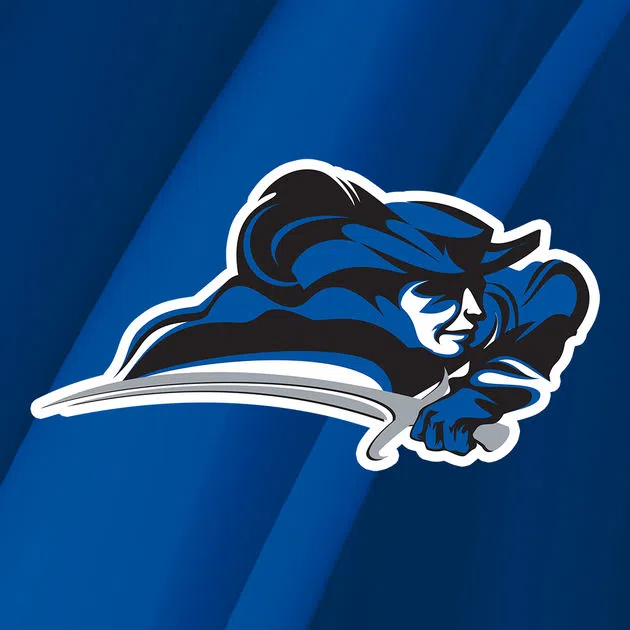 COLUMBIA, Ky. — Lindsey Wilson graduate student Trent Mueller is one of 179 student-athletes across collegiate football to be selected as a semifinalist for the 2018 William V. Campbell Trophy®, National Football Foundation & College Hall of Fame officials announced today.
Mueller is one of 10 student-athletes from the NAIA to earn the recognition.
The semifinalists were selected from a group of candidates nominated by their institution. According to the NFF, nominees must be a senior or graduate student in their final year of playing eligibility, have a GPA of at least 3.2 on a 4.0 scale, have outstanding football ability as a first team player or significant contributor and have demonstrated strong leadership and citizenship.
Mueller leads the Blue Raiders this season with 27 tackles through three games. In 2017, he set a single-season program record with 119 tackles en route to being named to the NAIA All-America team and the Mid-South Conference Bluegrass Division Defensive Player of the Year.
Off the field, Mueller has earned NAIA Scholar-Athlete and Academic All Mid-South Conference honors. He also has been named a recipient of the Mid-South Conference's Blanton Collier Leading with Character Award for the last two seasons.
According to the NFF, the finalist will be announced on Oct. 31, and each of them will receive an $18,000 postgraduate scholarship as a member of the 60th NFF National Scholar-Athlete Class. The finalists will travel to New York City for the 61st NFF Annual Awards Dinner on Dec. 4, where their accomplishments will be highlighted in front of one of the most powerful audiences in all of sports. Live during the event, one member of the class will be declared as the winner of the 29th William V. Campbell Trophy® and have his postgraduate scholarship increased to $25,000.