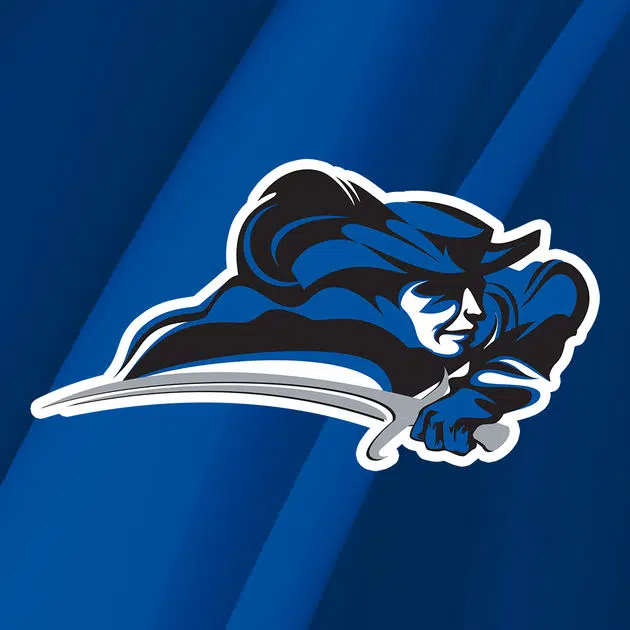 ST. LOUIS, Mo. –The No. 4-ranked Lindsey Wilson volleyball team fell short in a five-set match against Missouri Baptist on the road Saturday afternoon.
The Blue Raiders (18-3, 7-0 in the Mid-South Conference) opened the match with a 25-22 win in the first set before conceding the second set 25-19. LWC finished the third set with a 25-23 win to take the match 2-1 but could not hold on as the final two sets were conceded with scores of 25-19 and 15-13. 
Sarah Cruz produced another dominant performance by leading the offensive attack with a season-high 20 kills in the game. Today's match marks the 15th match that Cruz has recorded double-digit kills this season.
Klara Mikelova would be the only other Blue Raider to record double-digit kills in the match with 13. Mikelova recorded yet another double-double with 17 digs as well, marking her fourth on the season. 
Lilo Larzelere recorded her fourth match of the season with 20 digs or more after producing a total 24 on the day.
Missouri Baptist (19-2, 6-0 in the American Midwest Conference) was able to respond after trailing 1-0 and 2-1 to the Blue Raiders before ultimately taking the final two sets and the match. 
Maggie Sorensen led the Spartan attack with 21 kills. Mallory Moran and Caterina Cigarini both recorded 14 kills to round out the Spartans with 10 or more kills in the match.
The Missouri Baptist defense stood strong having four student-athletes recorded 10 or more digs for the match. Rachel Luebbers led the way for the Spartans recording 17 digs.
Lindsey Wilson returns to action against MSC opponent Georgetown (Ky.) at 6:30 p.m. CT on Tuesday when they travel to Georgetown, Ky.