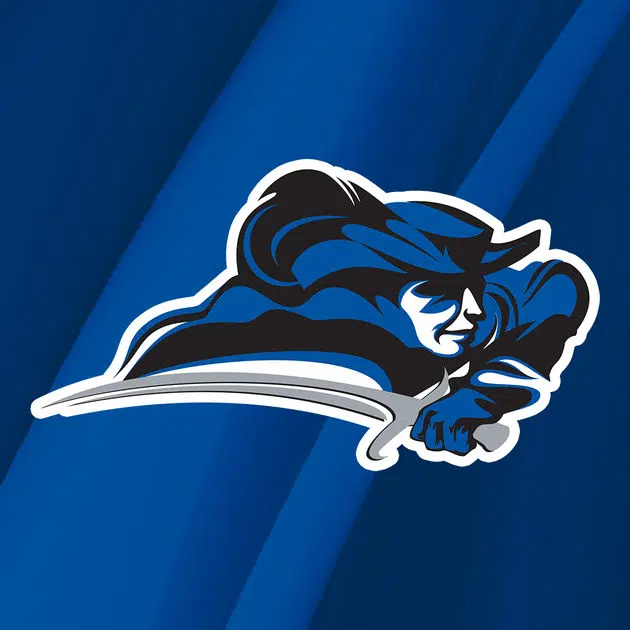 COLUMBIA, Ky. — It was not always pretty, but No. 6 Lindsey Wilson volleyball took care of business with a 3-0 win over Cumberlands (Ky.) tonight at Biggers Sports Center.
Lindsey Wilson (20-3, 9-0 in the Mid-South Conference) struggled offensively on Senior Night but came away with a 25-22, 25-17, 25-17 win over the Patriots (15-8, 5-4). The win extends the home winning streak to 68 straight wins.
The Blue Raiders won the opening set despite committing more hitting errors and posting a lower attacking percentage than their opponent did. Lindsey Wilson committed eight attack errors in the set, resulting in a .182 attack in the opening frame. Cumberlands posted three team blocks in the set contributing to the Lindsey Wilson hitting woes.
The Lindsey Wilson defense and the Blue Raider serve carried the team to the first-set win.
Lindsey Wilson recorded 15 digs in the set while tallying two team blocks.
Maybe the biggest weapon of the night was the Blue Raider serve. Lindsey Wilson posted four service aces in the first set and nine for the evening. Elly Burke finished with a match-high three aces.
Lilo Larzelere — who had four digs in the first set — continued to cover the court for the Blue Raider back line in a 25-17 second-set win. She posted nine of her match-high 20 digs in the set.
Lindsey Wilson was also stout at the net as Grace Blomstedt and Autumn Proctor each recorded two assisted blocks in the set.
The Blue Raider offense picked up in the set as well. The Blue Raiders hit .289 in the second lead by Klara Mikelova's four kills and Blomstedt and Burke's three kills each.
Lindsey Wilson had its best hitting set of the night in the third frame. The Blue Raiders hit .333 in the set as Sarah Cruz recorded seven kills in the game while Blomstedt and Mikelova each had four. The Blue Raiders finished the match hitting .269 as a team while the Patriots ended hitting .208.
Blomstedt ended the game with nine kills and a team-best .563 attacking percentage. She moved into the program's top 10 in kills during the match with her fifth kill of the evening. Blomstedt now has 780 career kills.
Mikelova led the attack with 13 kills while Cruz posted 10. Proctor just missed a double-double in the match with 32 assists and nine digs.
Lindsey Wilson returns to action on Friday as the Blue Raiders host Xavier (La.) at 5 p.m. and Fisk (Tenn.) at 7 p.m. CT.