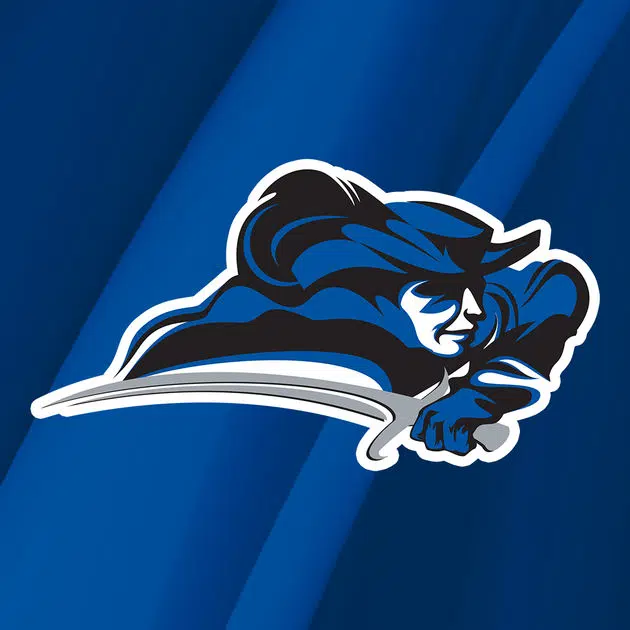 The Lindsey Wilson men's basketball team was picked to finish fourth in the Mid-South Conference during the 2018-19 campaign, conference office announced Friday.
The Blue Raiders received 29 total points from the head coaches in the MSC as the coaches were not allowed to vote for their own teams in the poll.
Georgetown (Ky.) is the favorite to win the conference after receiving 47 votes and five first-place votes. Defending regular season champions, Pikeville (Ky.) finished just behind the Tigers in second after receiving 45 points and three-first place votes. Cumberlands (Ky.) finished just ahead of the Blue Raiders in third after capturing 34 voting points.
Lindsey Wilson finished sixth in the MSC last season with a 6-8 record and reached the finals of the conference tournament where they defeated Campbellsville (Ky.) 84-76 to capture the programs fourth ever MSC Tournament title.
Campbellsville finished tied with the Blue Raiders in fourth after receiving 29 voting points.
Life (Ga.) earned 19 voting points, slotting them sixth place in the poll as Cumberland (Tenn.) sits in seventh with 11 points. Shawnee State rounds out the poll in eighth with 10 points.
The 2019 Mid-South Conference Men's Basketball Championship is slated for the first week of March at the Eastern Kentucky Expo Center in Pikeville, Ky.
Lindsey Wilson men's basketball begins their season on Oct. 27 on the road against Harris-Stowe State at 3 p.m. CT.